Arizona Financial Theatre | Phoenix, Arizona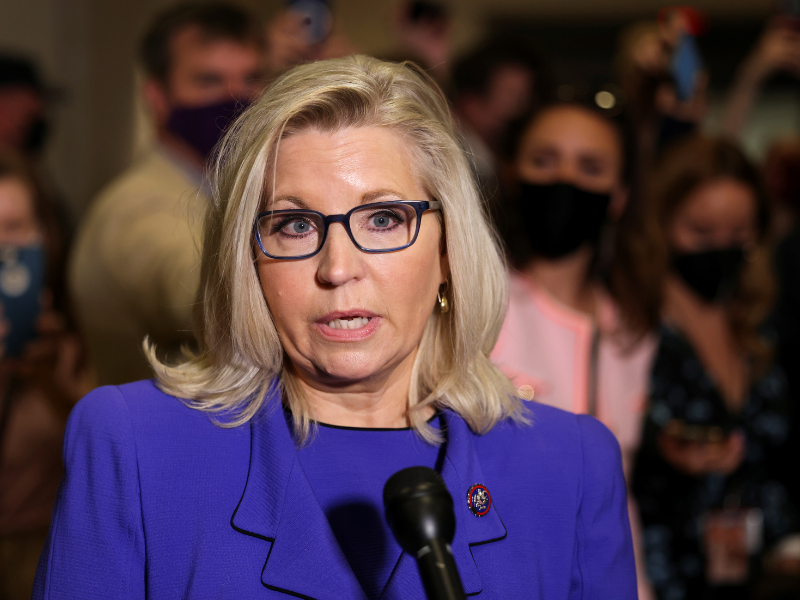 The Arizona Speaker Series proudly presents the very best of today's eminent leaders, thinkers, and innovators in a lecture series running from October through April. The 2023-2024 season has been carefully crafted to include a diverse set of thinkers, innovators, and leaders relevant in today's modern society.
Get ready to be taken on an intellectual and political journey with Liz Cheney, former Republican congresswoman for the state of Wyoming, as she delves into controversial and thought-provoking topics. The speaker has prepared a varied list of topics she will touch upon in this event so stay tuned. "Tonight, I say this to my Republican colleagues who are defending the indefensible - there will come a day when Donald Trump is gone, but your dishonor will remain," she had once said.
The spotlight will shine on Liz Cheney at the Arizona Speaker Series on Thursday, the 25th of January, 2024, at the Arizona Financial Theatre. Purchase your tickets today before Arizona Speaker Series: Liz Cheney sells out.
American politician and attorney Elizabeth Lynne Cheney will soon take the stage in Phoenix for the annual Arizona Speaker Series. From 2017 to 2023, she served as the U.S. representative for Wyoming's at-large congressional district. From 2019 to 2021, she served as the House Republican Conference's chair, the third-highest post in the party's leadership. Currently, she is now a Professor of Practice at the University of Virginia Center for Politics.
"I've been in politics a long time. It's in my blood," she said during a speech at Georgetown University Institute of Politic and Public Service. "When my sister and I were growing up and my dad was in, you know, political office. My mom was writing, she was in the Reagan administration."
Cheney had supported ex-President Donald Trump but drastically shifted after the November 2020 election, which Trump had falsely claimed was rigged. Her vote to impeach and her continued outspoken criticism of Trump put her at odds with the majority of her Republican colleagues. One of her most famous lines from this era is, "There has never been a greater betrayal by a President of the United States of his office and his oath to the Constitution."
The John F. Kennedy Library Foundation awarded Cheney the Profile in Courage Award for "defending democracy" on April 22, 2022. The prize was awarded in person to Cheney on May 22. The foundation stated that she had been a "consistent and courageous voice in defense of democracy" and that she had "refused to take the politically expedient course that most of her party embraced."
Cheney was chosen for the first Forbes 50 Over 50 list, which features eminent businesspeople, leaders, scientists, and innovators over the age of 50. She was also listed in Time magazine's annual list of the top 100 global influencers, the 2021 Time 100.
Her other achievements outside politics include the three books she had written with her father: her father's autobiography, My Time: A Personal and Political Memoir (2011); Exceptional: Why the World Needs a Powerful America (2015); and Heart: An American Medical Odyssey (2013), which was co-written with her father's heart surgeon.
Join Liz Cheney for an evening of inspiration, intellectual stimulation, and insight luminaries of our time at the Arizona Financial Theatre. The event will take place on Thursday, the 25th of January, 2024.