Arizona Financial Theatre | Phoenix, Arizona
Fans of both kawaii metal and death metal should be on full alert, as Babymetal and Dethklok are about to embark on one of the most anticipated co-headlining tours that North American arenas have seen in a very long time. The tour titled BabyKlok 2023, which will feature performances by both Babymetal and Dethklok, will undoubtedly be an amazing night, and with their fans, they will create memories together that will last forever. The tour dates are set to run from Aug. 30 in Houston to Oct. 11. This part of the trek is coming to the Arizona Financial Theatre on October 10, 2023. You can expect an unforgettable night of music as both bands take you on a journey filled with high-energy and awesome music. With headliners like these, no metalhead would dare miss this extravaganza, and passes are selling like hotcakes. To secure your spot at this exciting event right now, click the "GET TICKETS" button.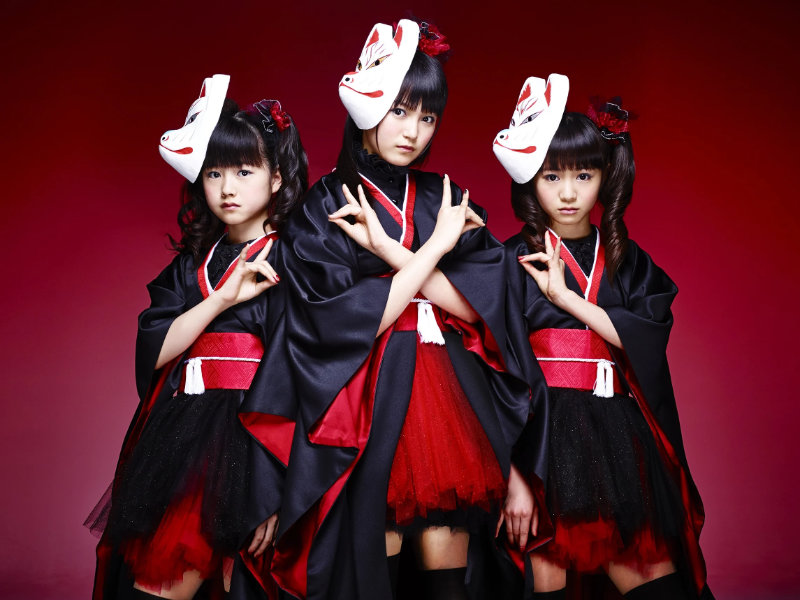 Kawaii metal forerunners Babymetal formed in 2010 after longtime metalhead Kobametal was impressed by Suzuka Nakamoto's performance in her previous band, Karen Girls. As time went on, the band expanded with the amazing talents of Moa Kikuchi and Momoko Okazaki (who took the place of Yui Mizuno).
They're as cute, but in the right ways to keep up with any of the metal bands out there. Doki Doki Morning was the group's debut single, released in April of 2011. In October of that year, the video for the song premiered on YouTube. In 2012, after the video had already received over a million views and the band had already played in front of live spectators in Japan and Singapore, they were already widely recognized as an incredible, groundbreaking act. The band has always used dancers in the back for their live shows, but in 2019, they brought in three new members they call the "Avengers."
They are embarking on this tour in support of THE OTHER ONE, their most recent studio recording, and they'll be joined on the road by fellow headliners Dethklok, stars of the Adult Swim animation Metalocalypse.
Their satirical lyrical themes, impeccable musical abilities, and poor social skills have made them the most popular death metal group in the world on the show. After getting a lot of positive feedback on their original music, they decided to become a real band and start performing live. Their self-titled debut album hit #21 in the most coveted of places, the Billboard 200, upon its 2007 release. It took until 2013 for Dethalbum III and The Doomstar Requiem to be released after 2009's Dethalbum II. Not bad for a group that began as an adult cartoon. Also in 2009, they got an amazing award for the best international band at the Revolver Golden God Awards.
Fans are going absolutely crazy for the BabyKlok tour, and all of this heat is going to make sure that it will be something truly noteworthy. Tickets for the show can be purchased quickly and easily on our web page right now, but you should act fast because there are only a few left. All you have to do now is press the "GET TICKETS" button and follow some very simple prompts.