Arizona Financial Theatre | Phoenix, Arizona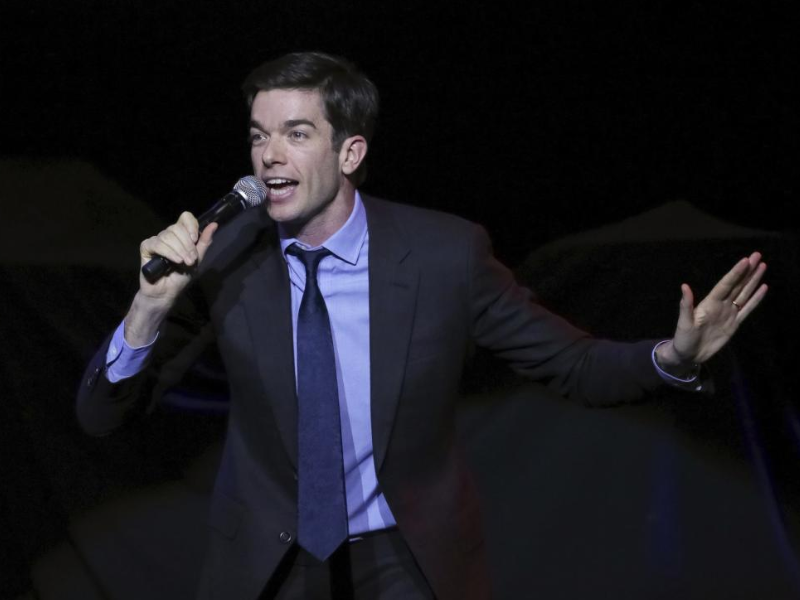 It's all or nothing now, so grab your last chance to see John Mulaney LIVE this year on Sunday, December 31st, at the Arizona Financial Theatre! Featuring TWENTY uproarious performances, John Mulaney: In Concert will round up North American cities with a new phone-free experience from one of modern comedy's BIGGEST icons. A wholly versatile entertainer, our headlining act navigates various topics with a keen wit, from daily American life to surreal satire and personal anecdotes. He's been a prominent figure in comedy since his days on Saturday Night Live, earning Peabody and Primetime Emmy Awards as a writer. His Netflix specials such as "The Comeback Kid" and "Kid Gorgeous" have consistently received critical praise, a streak he continues to maintain with the recent Emmy-nominated "Baby J" standup show. The Arizona Financial Theatre, a 5,000-capacity indoor venue, will host the grand finale of John Mulaney's string of shows, offering an unrivaled ambiance and world-class amenities. Make your reservations today!
After a stint of side-splitting collaborative performances with Jon Stewart and Pete Davidson, John Mulaney takes off on a solo tour with John Mulaney: In Concert starting this November! The SNL Five-Timers Club member will trek the US roads for TWENTY live shows, wrapping up in one hysterical year-ender exhibition on December 31 at the Arizona Financial Theatre.
"Mulaney just keeps getting better! The jokes just kept coming, and he is sooo clever, and his delivery is perfect. He talked a lot about his addiction going to recovery, and was so courageous for being so vulnerable. He is a model for putting himself out there and helping shrink the stigma."
John Mulaney: In Concert is an immersive, phone-free experience! The event will require guests to stash their mobile devices away in individual Yondr pouches—to be opened after the show concludes. By doing so, everyone can direct their full attention to the riveting routine by one of the decade's most iconic standup talents.
He's Spider-Ham. He's Andrew Glouberman. He's goddamn John Mulaney! This multi-talented performer weaves through an expansive array of material with a wit that would make your jaw drop. A master in observational comedy, he can fire off unpredictably hilarious takes on everyday America, pop culture, and his own rocky past. From traditional jokes to surrealistic satire, John will keep you on your toes, making you laugh like you've never done before!
John Mulaney's been shaping the landscape of comedy ever since he broke into Saturday Night Live's writing room in 2008, from which he earned a Peabody Award and two Primetime Emmys alongside his co-writers. Even after his departure, he maintained good relations with the program as a recurring guest host. He would later find his crowd on Netflix with widely acclaimed specials such as "The Comeback Kid," "Kid Gorgeous," and "John Mulaney & the Sack Lunch Bunch." Just this year, John also released his latest standup show, "Baby J," which currently has two pending nominations from the Primetime Emmy Awards.
Take some friends with you and head for the Arizona Financial Theatre this Sunday, December 31, for John Mulaney: In Concert's final call! With an operating capacity of 5,000, this multi-purpose indoor venue flaunts a suitably intimate atmosphere for the upcoming performance. Sink into spacious seats while you enjoy a clear view of the theater's stage, an experience heightened by immersive lighting and acoustics. Get your tickets now before they run out!