Arizona Financial Theatre | Phoenix, Arizona
It's 2023, which means the summer sensation Rebelution is back with a brand new tour! When the season gets sunny, reggae rock band Rebelution will hit the road and bless fans with their quintessential hits and crowd favorites! The band recently announced their Good Vibes Summer Tour, and they're bringing along a number of special guests, such as Iration, The Expendables, Passafire, and DJ Mackle! This much-awaited outing includes a coveted stop at the Arizona Financial Theatre in Phoenix on Thursday, 17th August 2023! If you live in the area or are in town, you should consider checking out this fantastic band! They were nominated for a Grammy, after all! Score tickets now to see Rebelution at the Arizona Financial Theatre!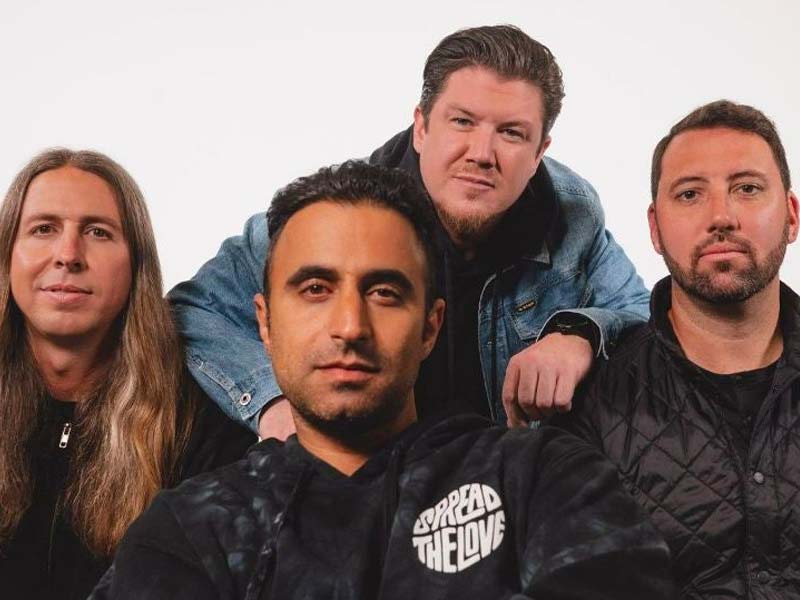 Prolific reggae rock icon Rebelution has been making exemplary music since 2004. The band has been independently releasing their efforts and regularly breaking into Billboard's Reggae charts. Their debut album, Courage to Grow, was recorded to be the most downloaded reggae album on iTunes, thanks to several notable hits, including "Heart Like a Lion" and "Feeling Alright." The 2007 effort, revered for its various influences, including reggae and punk, debuted at number 4 on Billboard's Reggae chart.
In 2009, Rebelution made their phenomenal breakthrough with Bright Side of Life. The album peaked at number 54 on the Billboard 200 and went number 1 on the reggae chart. Since this feat, the band has consistently released number 1 albums in the following years. Their third effort, Peace of Mind, became their highest Billboard 200 charting album to date, peaking at number 13.
In 2021, the band dropped their latest album, In The Moment, peaking at number 2 on the Reggae chart. The album features hit singles "Places Unknown," "202 Vision," and "That Zone." You'll surely hear these amazing tracks live when you check out Rebelution's much-awaited show at the Arizona Financial Theatre on Thursday, 17th August 2023! Score tickets now before it's too late!