Arizona Financial Theatre | Phoenix, Arizona
Hey, Vance Joy fans! Are you ready to be treated to the excitement of the Aussie singer's "Long Way Home Tour?" You better be because the multi-award-winning singer-songwriter has revealed the continuation of his North American tour until the early spring of 2023 — and one of the lucky venues he will be performing at is Arizona Federal Theater. Hear the charismatic artist behind the hits "Riptide," "Georgia," "Lay It On Me," "Fire And The Flood," and many others. Get ready to sing along to the newest songs from his latest album, "In Our Own Sweet Time," which will feature the hits "Missing Piece," "Don't Fade," "Clarity," and "Every Side of You." Don't miss this opportunity if you haven't already seen Vance Joy perform live. Now is the time to buy your tickets.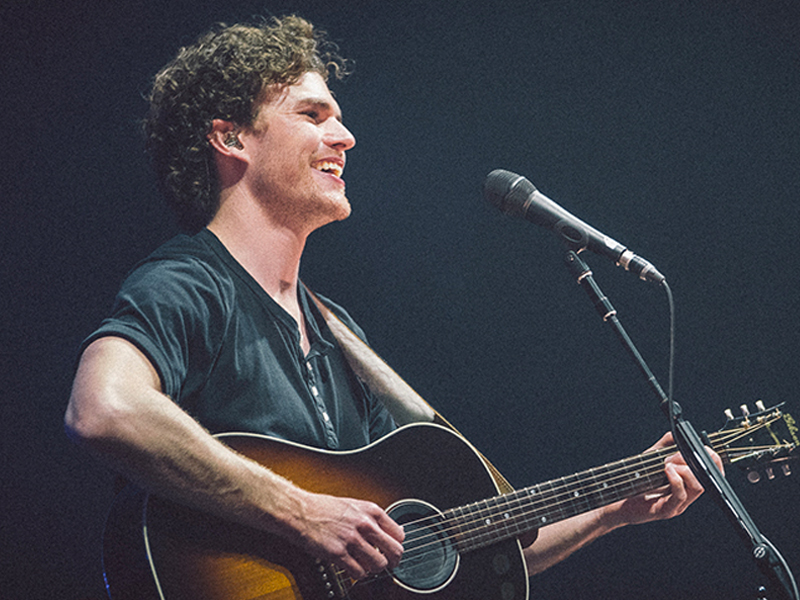 Following the success of his debut single "Riptide," indie pop-rock fans quickly recognized Vance Joy as a major force in the genre. He became famous worldwide because of his silky, full voice, guitar prowess, and insightful songwriting. In the nearly ten years since then, the Australian vocalist has recorded three critically acclaimed albums. Both the Australian Recording Industry Association (ARIA) and Recording Industry Association of America (RIAA) have certified Vance Joy's debut album, "Dream Your Life Away," as a multi-platinum album.
Released in 2018, his second studio album, "Nation of Two," quickly became a hit in Australia and fared much better elsewhere. In 2021, he made a comeback with the hit track "You," which he recorded with Benny Blanco and Marshmello, and the single "Missing Piece," which he recorded a few months later. Like his first album, the sophomore album was also certified as multi-platinum.
Vance Joy recently released his third studio album, "In Our Own Sweet Time," and it wouldn't surprise anyone if it ended up selling even better than his previous two. Given that the album topped the charts in multiple countries, including the United Kingdom, the United States, Canada, and New Zealand, it seems reasonable to assume that it is popular worldwide.
The 35-year-old singer-songwriter is continuing his world tour this year. The "Long Way Home" tour kicked off in London in May of last year and will stop in key cities worldwide. Beginning on February 7 in Philadelphia, the trek will make its way across the continent until finishing on March 25 at The Anthem in Washington, DC.
On March 18 (Saturday), the multi-award-winning musician will perform in Arizona at the Paramount Arizona Federal Theater to give fans the best show in spring. The long-awaited concert finally has tickets on sale. Those who want them can reserve them by clicking the "Get Tickets" button.