Arizona Financial Theatre | Phoenix, Arizona
On March 26th, the Arizona Financial Theatre will be hosting the one and only Yeat for a night of high-energy hip-hop and rap. Yeat's hard-hitting and chart-topping singles and electrifying performances will surely keep the fans on their feet with a mix of old and new songs. Fans of all ages will dance and sing along to his hits such as "Gët Busy," "Turban," "Twizzy Rich," and "Monëy So Big." You will surely make the most of your time in the theatre, hyping up with energy and enthusiasm. Do not miss this as Yeat turns up the night. This will be an unforgettable party you do not want to miss. Get tickets now!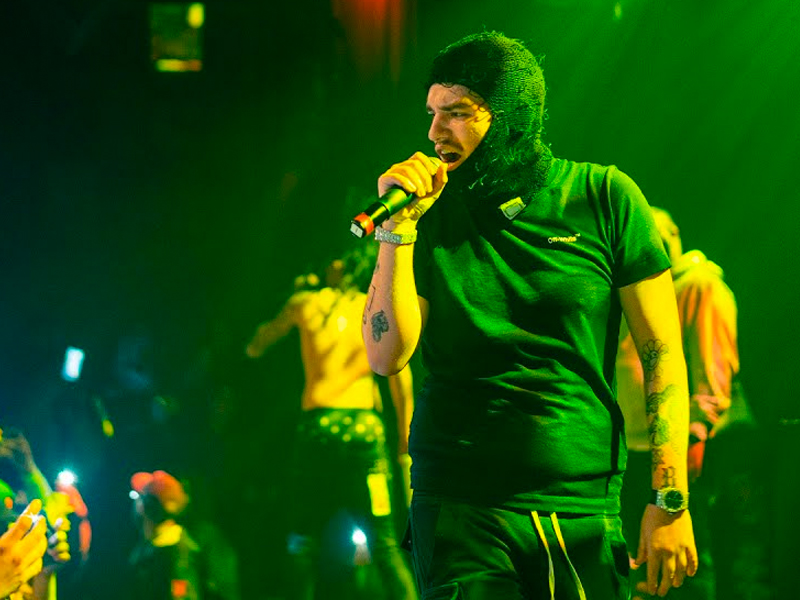 Yeat, born Noah Olivier Smith, is an up-and-coming rapper and singer-songwriter from Los Angeles. He is quickly becoming one of the most sought-after young talents in the US rap and hip-hop scene today.
Yeat first started making waves with his debut album, "Up 2 Me," released in 2021. The instantly catchy track that includes the songs "Gët Busy," "Turban," "Twizzy Rich," and "Monëy So Big" was a hit with fans and critics alike, becoming viral on Tiktok. He quickly followed it up with a second album entitled "Lose It All," "2 Alive," in 2022. This is to be followed by his upcoming album "Afterlyfe."
Yeat's songwriting style is unique and ambitious. His lyrics often explore topics such as relationships, mental health, and his journey. His music is often described as a blend of rap and synth, which sound infectious. Yeat's live performances have become legendary. His energy and enthusiasm for his music are clear to see, and he regularly brings the crowd to their feet. His live shows are renowned for their high-energy atmosphere, and he often performs with a live band. Yeat is only just getting started, and his career is already showing a lot of promise.
For the first time in his career, the up-and-coming rapper will be performing at the Arizona Financial Theatre on Sunday, March 26. To see him live, buy tickets now!