Arizona Financial Theatre | Phoenix, Arizona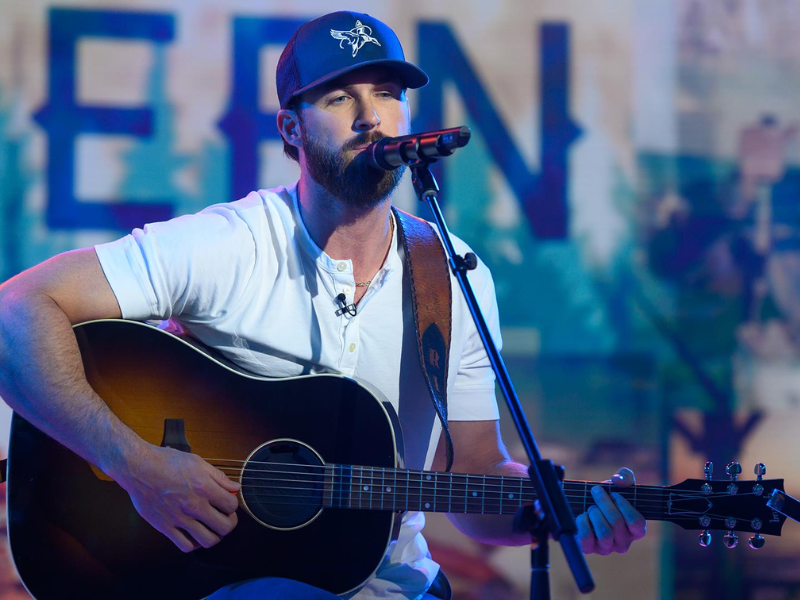 Head up to the valley this coming spring! Riley Green is on his way to the Arizona Financial Theatre on Saturday, May 11th! With the announcement of his "Ain't My Last Rodeo Tour," the artist will be promoting his upcoming album of the same title set to release later this fall. Accompanying him on the 33-date trek across the US will be fellow country icon Tracy Lawrence on select dates and local darling Ella Langley on all scheduled dates. That's one Hell Of A Way To Go about the tour! Along with the fresher tracks, fans will get to listen to hits "Different 'Round Here" and "There Was This Girl" live on stage! The Arizona Financial Theatre is naturally the right spot to hold the acoustic night, as the venue currently offers impressive sounds and lighting that will amaze audiences all over Texas! Don't forget to bring your passes by hitting the "Get Tickets" prompt right above!
"Though he's new to the mainstream spotlight, Green is clearly an artist on the cusp of stardom - he held his audience in the palm of his hand the entire evening!"
Supporting the release of his latest album, Riley Green is bringing his "Ain't My Last Rodeo Tour" to the Arizona Financial Theatre on Saturday, May 11th!
Available starting October 13th this year via BMLG Records, Riley's new album is said to be more of the signature Riley Green that fans have come to know and love. Produced by Dann Huff, most of the tracks included are heavily influenced by the "small town and slower way of life" at home and time spent with the Jacksonville native's family.
From the release his self-titled EP, Riley Green has been charming country music fans to raise a drink, be vulnerable at times, and, most importantly, celebrate where they belong. His single "There Was This Girl" is a number-one Platinum hit, while the heart-tugging "I Wish Grandpas Never Died" is a 2X-Platinum-certified track.
Moreover, the artist has collaborated with icon Thomas Rhett in "Half of Me," which has further established the singer as one who makes audiences feel something with his "classic feel and no-gimmick, relatable writing."
Ella Langley is a female singer-songwriter whose music has been described as having a "kick like a fine Alabama bourbon." Her authentic storytelling and catchy tunes are easy to listen to, but there are also certain moments of attitude-filled rock 'n' roll that might just surprise listeners. On top of that, her singles "If You Have To", "Damn You", and "Country Boy's Dream Girl" helped her rise to fame, with tens of millions of streams on each track.
Likewise, Tracy Lawrence has been a well-respected country music icon for more than thirty years, with millions of albums sold and various number-one singles. The CMA and ACM award-winning artist has more media and charitable endeavors on the horizon in addition to his ongoing music releases and tours. Recently, Lawrence has also hosted the radio show "Honky Tonkin' with Tracy Lawrence" on top of his successful musical career.
Don't fret - the Arizona Financial Theatre is capable of hosting this much-awaited collaboration with its spacious venue and rustic accent that will only amp up the live concert! Grab your tickets today for a rowdy time with the best country singers in the nation!