Arizona Financial Theatre | Phoenix, Arizona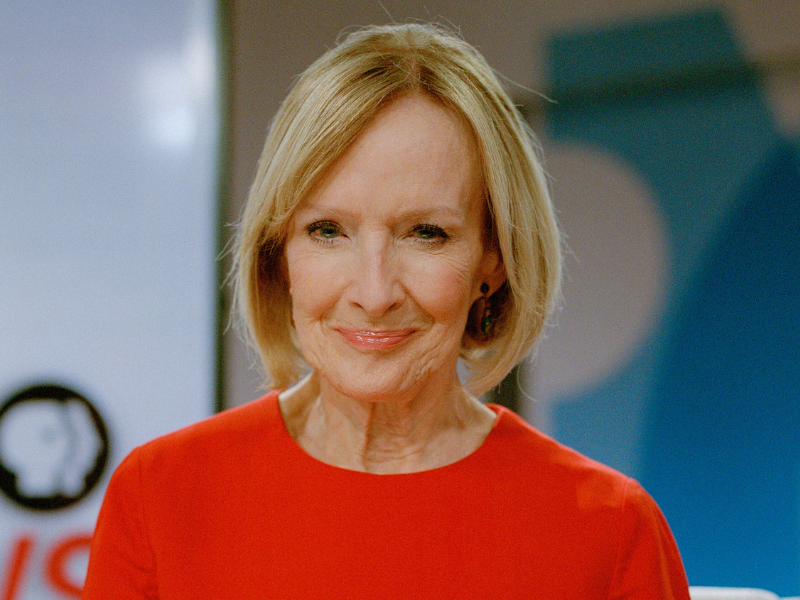 If you have been searching for the highest quality speaker experience in the country, look no further. The 2023-2024 season of the Arizona Speaker Series is on its way, with a range of inspiring speakers who are sure to provoke thoughts. The speaker series hails itself as an "unbiased forum where exciting concepts are presented and a broad scope of issues are explored for the intellectual enrichment of the community."
Arizona Speaker Series: Judy Woodruff will be presented to you at the Arizona Financial Theatre on Thursday, the 29th of February, 2024. Woodruff is one of the world's most renowned female journalists as she brings groundbreaking reporting experience, sharing insights on the Presidential Administration, Congress and the changing political landscape. With years of experience as a broadcast journalist, she has honed her skills in speaking about topics that engage audiences and leave them with greater awareness.
Get your tickets to the Arizona Speaker Series: Judy Woodruff today. Click "GET TICKETS" to proceed with your purchase.
Broadcast journalist Judy Woodruff is the Senior Correspondent for the PBS NewsHour, after serving for 11 years as its Anchor and Managing Editor. She is currently working on a
reporting project called "America at a Crossroads" to learn more about the political division in the nation. For more than over four decades, she has reported on politics and other topics for CNN, NBC, and PBS. Since 1976, Woodruff has covered each presidential election and convention. She has moderated American presidential debates and conducted interviews with a number of leaders of state.
She has won multiple awards, including the Peabody Journalistic Integrity Award, the Poynter Medal, an Emmy for Lifetime Achievement, and the Radcliffe Medal, she and the late Gwen Ifill were together awarded Arizona State University's Walter Cronkite Award for Excellence in ​Journalism after Woodruff and Ifill were named co-anchors of the PBS NewsHour in 2013, marking the first time there would be an all women co-anchored American national news broadcast.
Woodruff worked for CNN for 12 years as an anchor and senior correspondent, where she was in charge of the weekday show Inside Politics. She served as The MacNeil/Lehrer NewsHour's principal Washington correspondent at PBS from 1983 through 1993. She also served as the award-winning host of Frontline with Judy Woodruff, a weekly documentary series on PBS, from 1984 to 1990. Woodruff served as the lead reporter for the PBS film Nancy Reagan: The Role of a Lifetime in 2011. And in 2007, she finished a sizable study on the opinions of young Americans called Generation Next: Speak Up for PBS and other news organizations. Speak Up. She served as the host of the monthly Conversations with Judy Woodruff show for Bloomberg Television from 2006 to 2013. From 1977 through 1982, Woodruff worked as a White House correspondent for NBC News.
Other notable experiences outside of journalism include her book called This Is Judy Woodruff at the White House, in which she described her experiences as a journalist; the book was published in 1982. She has also supported women's organizations throughout her career and was a founding member of the International Women's Media Foundation, an organization that helps women in the media globally, in 1990.
Next January, you get the chance to witness her as a speaker at the Arizona Speaker Series. Join Judy Woodruff as she talks about the political environment of today's generation and how it compares to the nation's history.