Arizona Financial Theatre Information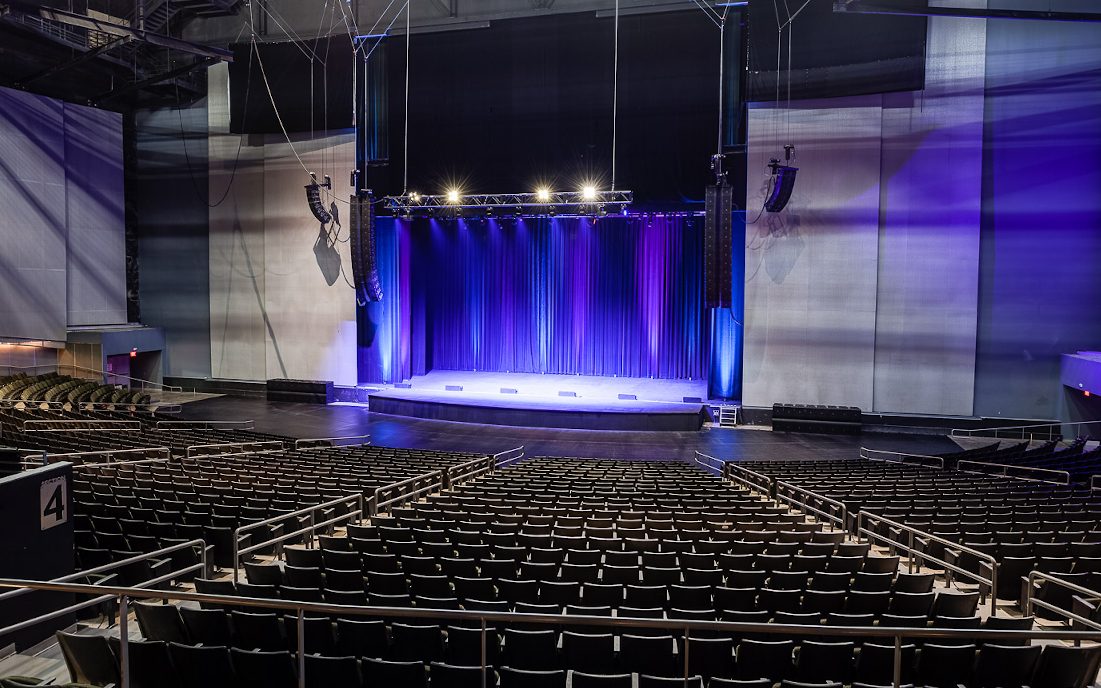 The Arizona Federal Theatre has gone by several names since it's spring 2002 opening including Dodge Theatre and Comerica Theatre. But today it is known as The Arizona Federal Theatre in beautiful downtown Phoenix, Arizona. The 5,000 seat venue is famous for hosting a variety of musical events, live shows, and even early claims for a west coast edition of the renowned Radio City Christmas Spectacular.
The venue had heavy early investment by Jerry Colangelo, longtimer owner of the Phoenix Suns and Arizona Diamondbacks and was designed by Dan Meis of NBBJ. The intent behind the venue was to offer a smaller and more intimate venue for productions that didn't need a large sports stadium space.
The venue is probably best known as the stage for the comedy movie Blue Collar Comedy Tour: The Movie as well as its feature in George Lopez's recent HBO Special, America's Mexican that aired live from the venue. Well-known rock group Chickenfoot also used the venue to host its live album Get Your Buzz On as well as serving as the location for the 2010 WWE Hall of Fame Induction Ceremony.
It has also become one of the first choices of the venue when touring Broadway productions come to Arizona. It was also the location of a 2011 sold-out show from Janet Jackson as part of her Number Ones, Up Close and Personal World Tour as well as an appearance in 2015 during her Unbreakable World Tour.
After it's 2002 opening, it quickly reached it's 2 million attendance mark in 2009. This was a short two years after Live Nation took over operation of the theatre in 2007, which was also around the time that the venue changed its name to Comerica Theatre after Comerica Bank purchased naming rights. The venue enjoyed frequent success during this period including the December 18, 2019 name change to Arizona Federal Theatre after Arizona Federal Credit Union took over the naming rights.
Arizona Federal Theatre is certainly the place to go for live entertainment in Phoenix.
See below for more information on the Arizona Federal Theatre:
Arizona Federal Theatre Parking:
Find out more about parking at the Arizona Federal Theatre.
Ticket Policies:
Read about the ticket guarantee, refunds and strict ticket verification policies.
Arizona Federal Theatre Seating Chart:
View the Arizona Federal Theatre seating chart and read seating information.