Arizona Financial Theatre | Phoenix, Arizona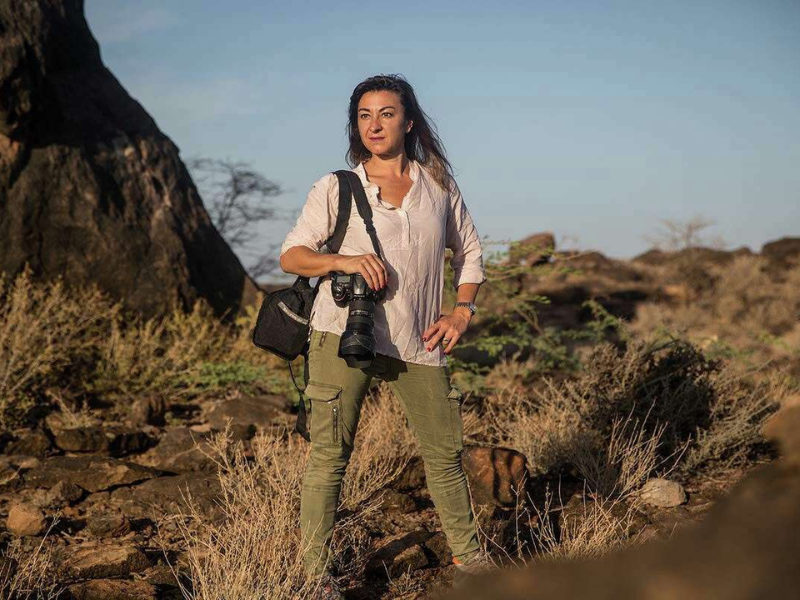 An inspirational night with America's most touching photojournalist is bound to happen at the Arizona Financial Theatre!
The Arizona Speaker Series presents Lynsey Addario, a photojournalist who has covered every major conflict and humanitarian crisis of her generation, including the Russia Ukraine war. She has brought forth harrowing images that speak of the reality of the world today. Her work often focuses on conflicts and human rights issues, especially the role of women in traditional societies. She was awarded with a "Courage in Journalism Award" from the International Women's Media Foundation in 2022.
In the 2023-2024's season of the Arizona Speaker Series, Lynsey Addario is proudly presented as one of the insightful speakers. Catch her live as she talks about everything she has encountered during her career, including heart-stopping topics that will make you more aware of the things going on in today's society. Addario will speak at the Arizona Financial Theatre on Wednesday, the 10th of January, 2024.
Purchase your tickets to Arizona Speaker Series: Lynsey Addario today by clicking "get tickets," and be quick in securing yours before the show sells out.
The 2023–2024 Arizona Speaker Series has been thoughtfully designed to bring a variety of motivational speakers—world leaders, innovators and scientists, trailblazing explorers, humanitarians, and renowned broadcast journalists—into an open, impartial forum where fascinating ideas are presented and a wide range of issues are explored for the intellectual enrichment of the community. Each speaker event will leave you with a better awareness and broader understanding of society's modern issues.
The Arizona Speaker Series proudly presents Lynsey Addario as one of its guest speakers to give the audience an inspirational and thought-provoking night. She will lead the forum at the Arizona Financial Theatre on Wednesday, the 10th of January, 2024. Be sure to claim your tickets while they are still available; the event is selling out fast.
"One of the five most influential photographers of the past 25 years," said American Photo Magazine in 2015. They also said she has changed the way we see the world's conflicts. This is indeed true and is prominent across all her photojournalism works. One of her biggest works ever published is her book, Of Love & War. It features over 200 of her photographs, focusing on women in conflict zones from her coverage of wars and humanitarian crises over the past two decades.
In 2011, she traveled to various countries and war zones while pregnant because she did not want to discontinue her mission to show the world the truth of war. She was highly criticized for this decision but she insisted that had one goal: to help the victims of war by giving them a platform and informing the world of the harsh realities, so that more people could come to their aid. She said to the critics, "get up and do something with your life," and urged them to do something that actually helps the people.
She has received a number of honors, including two Pulitzer Prizes for International Reporting while working for The New York Times, first from Afghanistan and Pakistan (2009) and most recently from Ukraine (2023); the George Polk Award for Photojournalism (2022); the International Women's Media Foundation's Courage in Journalism Award (2022); the Overseas Press Club's Olivier Rebbot Award for a National Geographic story titled "Veiled Rebellion: Afghan Women" (2010); a MacArthur "Genius" Fellowship, and two Emmy nominations.
This is your chance to witness her in person as she speaks about the depths of humanity at the Arizona Speaker Series.