Arizona Financial Theatre | Phoenix, Arizona

This spring, you can get unique insights and inside information from one of the most prolific TV actors and film directors! The Arizona Speaker Series welcomes two-time Emmy Award-winning actor and filmmaker Rob Reiner! The sensational speaking engagement occurs at the Arizona Financial Theatre on Thursday, 30th March 2023! The When Harry Met Sally and A Few Good Men director has dominated our TVs and cinemas for as long as we can remember! Now, you can see him up close and personal and learn valuable lessons as Rob Reiner, who also happens to be an activist, shares his life stories. Grab your tickets now because this event is guaranteed to be one for the books!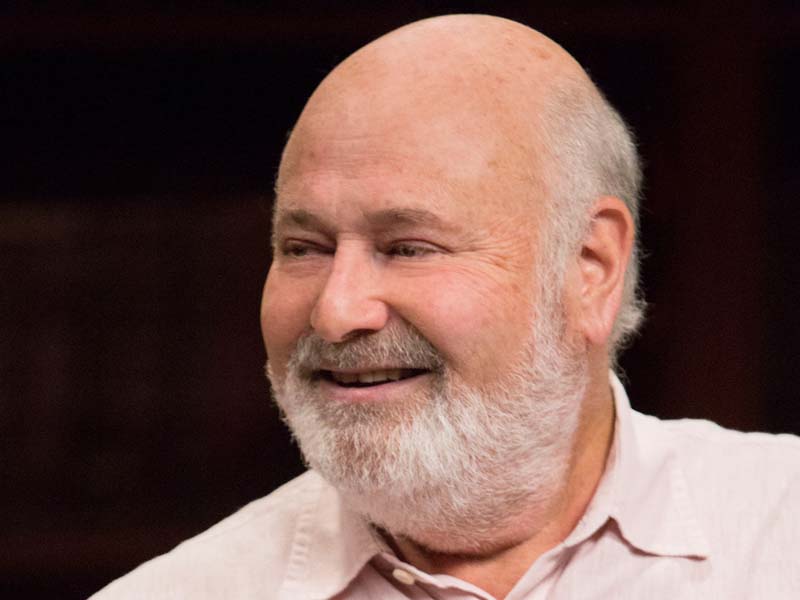 Rob Reiner is an acclaimed actor, director, and political activist who has graced audiences with masterpieces like When Harry Met Sally, The Story of Us, A Few Good Men, The Bucketlist, and many more. The director, who started his filmmaking career in 1984, has been given recognition by earning nominations from prestigious awarding organizations like the Directors Guild of America Awards, Golden Globe Awards, and the Academy Awards, among others. He began his career in the '60s with minor acting roles in tv series, including Batman, Room 222, The Beverly Hillbillies, and That Girl.
In the '70s, Reiner got his first acting breakthrough playing Michael Stivic in the popular sitcom, All In The Family, which ran from 1971 to 1976. Reiner played the role so well that the "meathead" character became closely associated with Reiner even after the show had culminated. He won two Emmys for his performance with the famed series. During the '80s, Reiner became one of Hollywood's most sought-after directors thanks to the cult film. This is the Spinal Tap. The mockumentary garnered universal acclaim from film critics and praise from peers and celebrities.
In 1992, Reiner directed A Few Good Men, which later earned an Academy Award nomination for Best Picture. Apart from running incredible masterpieces, he continued his supporting acting roles. Reiner has made notable appearances in major films like The First Wives Club, The Wolf of Wall Street, and Sleepless in Seattle.
Tickets to see the celebrated actor, director, and equal rights activist are now available! Score your tickets now to see Rob Reiner at the Arizona Speaker Series at the Arizona Financial Theatre!