Arizona Financial Theatre | Phoenix, Arizona
The most incredible Norteño showdown of the season is coming, so you better get your move on those tickets! The highly-anticipated co-headlining tour featuring two Norteño icons, Bronco, and Ramon Ayala, is making its way to the Arizona Financial Theatre for a one-night regional Mexican music extravaganza! The Se Soltaron Los Caballos tour has entertained countless fans in Mexico and beyond. This year, it's coming to North America and making numerous stops across select cities, including Phoenix! On Friday, 3rd November 2023, fans can look forward to excellent regional music hits, such as Bronco's "A Que Le Tiramos," "Sergio el Bailador," "Adoro," and "No Nos Vamos a Olvidar." Meanwhile, the sensational Ramon Ayala and his band will be showcasing a plethora of hits, which may include "El Federal de Caminos," "Mujer Paseada," "Baraja De Oro," and plenty more! Catch these two fantastic performers to conquer the Arizona Financial Theatre by scoring your tickets now!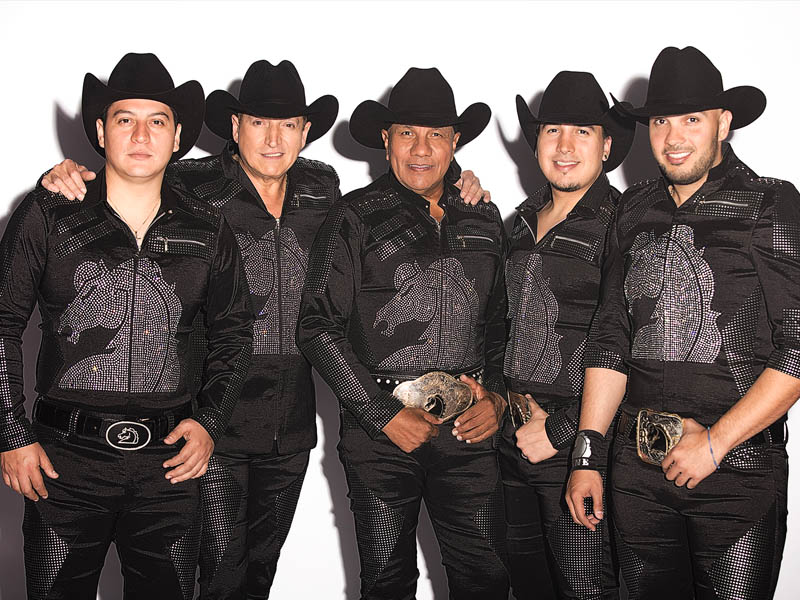 It's not every day that you see terrific Mexican music icons on U.S. shores. That's why the massive outing, Se Soltaron Los Caballos is such a highly-anticipated event for Latin music fans in North America. The tour, featuring the critically-acclaimed Norteño acts Bronco and Ramon Ayala, will celebrate Mexican music and culture in major U.S. venues like the Arizona Financial Theatre. So if you're keen on catching these outstanding performers on stage, you should quickly secure your tickets!
Prolific Norteño band Bronco hails from Nuevo Leon, Mexico. They emerged as a quartet in 1979 but have grown into a five-piece outfit led by frontman Jose Guadalupe Esparza. Bronco's music aims to pay homage to the traditional music styles of Mexico. However, the band is also unafraid to incorporate pop and modern influences. Over the years, Bronco has established itself as one of the most prominent bands in Mexico. They also often release films simultaneously with their studio efforts.
In the past, the band has garnered massive crowds during their how. For instance, in the late '80s, the band made headlines after exceeding the capacity of the Salon La Fama in Monterrey. Bronco's appearance at the show has amassed over 9,000 attendees. Meanwhile, the venue could only hold 4,000. The band's fame skyrocketed some more upon the release of "Que No Quede Huella," which broke into the international charts.
Celebrated singer-songwriter Ramond Covarrubias Garza, commonly known by his stage name Ramon Ayala, has been entertaining Latin music fans across the world since the '60s. He released his debut album, La Pura Maña, in 1971 and has since 27 studio albums in a span of 36 years. A lover of Norteño, cumbias, and corridos, Ramon Ayala and his band have been known to deliver incredible high-energy sets that can get the crowd up and dancing! The 77-year-old legend continues to tour extensively and share his passion for music across the Spanish-speaking world.
If you're keen on experiencing Bronco and Ramon Ayala's highly-anticipated Se Soltaron Los Caballos Tour, you should hurry and secure tickets before it's too late! Catch these outstanding performers at the Arizona Financial Theatre on Friday, 3rd November 2023! Tickets are now available!