Arizona Financial Theatre | Phoenix, Arizona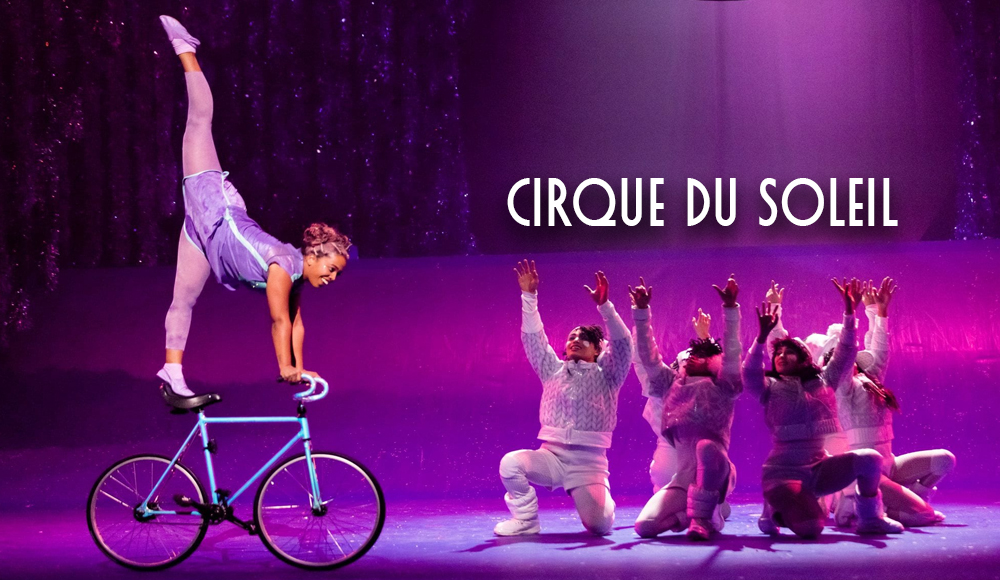 The acclaimed family holiday spectacular - Cirque Du Soleil - Twas The Night Before, is heading to Arizona Financial Theatre, set to dazzle everyone's holiday spirits on Friday, December 22. Based on the classic poem "A Visit from Saint Nicolas" by Clement Clarke Moore, the heartwarming tale is Cirque's first holiday show. Telling the tale of a young girl who rediscovers the magic of Christmas, it's a festive moment of joy and love, created for every family looking to warm up on winter night. Featuring exhilarating acrobatics with its loveable cast, the wonderful show comes to life with everyone's favorite holiday classics - given a signature Cirque du Soleil twist. Directed by 25-year Cirque veteran James Hadley, it's definitely a legendary live theater production. Twas the Night Before… surely is an amazing introduction to the dazzling world of Cirque du Soleil, the perfect choice to introduce the little ones to the magic of theater. So, better call the kiddos, dad, grandma, grandpa, and all your friends for a Christmas celebration filled with amazing acrobatics and heartwarming tales; book those tickets now!
Cirque du Soleil's very first holiday show is staging its legendary comeback at Arizona Financial Theatre. Known for its heartwarming tales and astounding acrobatics, the holiday spectacular is bringing everyone's favorite Christmas classics on a winter wonderland musical. Based on the classic poem "A Visit from Saint Nicolas" by Clement Clarke Moore, its heartwarming story touched the lives of generations of Cirque attendees. Changing
Christmas in everyone's hearts, the young jaded girl's tale leaves an everlasting impact - dazzling everyone's holiday spirits.
Directed by 25-year veteran Cirque Senior Artistic Director James Hadley, the show is "inspired by the joy of giving and the wonder of the holiday season." Combining acrobatics, heartfelt tales, astounding costumes, and dazzling music, Cirque du Soleil's signature elements beautifully weave into an amazing Christmas spectacular at 'Twas the Night Before…
It all starts when Isabella starts feeling a little too old to enjoy their dad's holiday tradition of reading Christmas tales. To her surprise, the poem comes to life, sending a snowstorm, and finding herself on a wonderful journey at Winter Wonderland. Filled with whimsical characters and acrobatic feats, they all work together to send Isabella back to her father, singing and dancing along through the spirit of Christmas.
"The talented folks at Cirque always manage to find ways to infuse even the most familiar-feeling circus routines with abundant freshness," The Hollywood Reporter shared in its review of the show. "...the production, bolstered by the renowned Cirque brand and an inherent creative flexibility that should make freshening the formula from year to year an easy proposition, could well become an annual wintertime staple."
"A jaded young girl rediscovers the magic of Christmas." It's definitely the same feeling when the parents' world of corporate meetings and kids' lives of endless homework arrive at a sudden halt. As the show begins, audiences are sent with a snowstorm, finding themselves in a new world - where Christmas takes over. Amidst life's pressure and hectic demands, the holiday season welcomes a breath of fresh air, warm hearts, and the joy of being with your loved ones.
Discover the true feeling of a warm Christmas at Cirque du Soleil's "'Twas the Night Before…" by booking your tickets now.