Arizona Financial Theatre | Phoenix, Arizona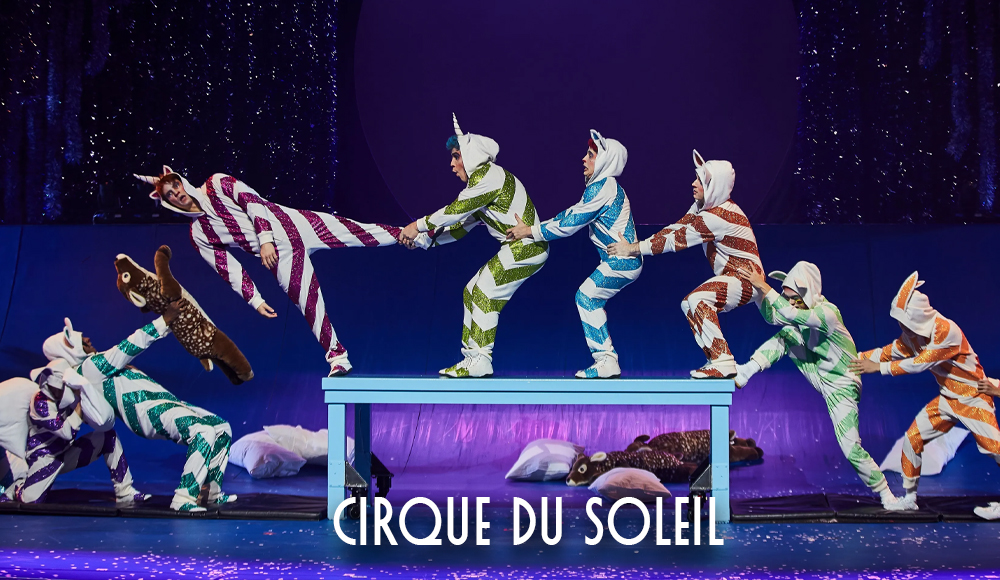 Your favorite holiday spectacular is coming to town! The world-renowned Cirque Du Soleil's first-ever Christmas show, 'Twas The Night Before..., is hitting the stage. Featuring a jaded young girl who seems to have lost the spirit of Christmas, it's a heartwarming tale based on the classic poem "A Visit from Saint Nicolas" by Clement Clarke Moore. Rediscovering the magic of the season, it's a festive celebration of joy and love as whimsical holiday characters come to life. On a chilly winter night, it's the perfect heartwarming holiday show for every family, and it's coming to the Arizona Financial Theatre on December 23, right before jingle bells on Christmas Eve. Directed by Cirque veteran James Hadley, the legendary theater production is bound to warm your hearts... and probably make you shed a tear or two. It's time to call mom, dad, kiddos, and all of your loved ones for a spectacular holiday celebration. Book your tickets now!
One of the world's legendary holiday spectaculars is marking its big return. Cirque du Soleil's first Christmas-themed production is back to hit the stage. "Twas The Night Before..." is bound to bring its heartwarming tale of rediscovering the magic of the season back to theaters nationwide. Known for its astounding storytelling, production, and acrobatic feats, Ciruqe's interpretation of the winter-filled classic poem "A Visit from Saint Nicolas" by Clement Clarke Moore couldn't be missed. Rekindling the holiday spirit back to the hearts of people who were once filled with Christmas joy as a child, the Cirque show definitely heals and dazzles your holiday spirits.
Directed by 25-year Cirque veteran, Senior Artistic Director James Hadley offers a special touch to the heartwarming tale that's "inspired by the joy of giving and the wonder of the holiday season." Cirque's signature acrobatics, costumes, and delightful storytelling beautifully weaves the classic poem's heartwarming adventure. 'Twas the Night Before... definitely hits the spot. Hitting the stage a day before Christmas Eve, it's the perfect chance to uplift your holiday hearts.
"The talented folks at Cirque always manage to find ways to infuse even the most familiar-feeling circus routines with abundant freshness," The Hollywood Reporter shared in its review. "...the production, bolstered by the renowned Cirque brand and an inherent creative flexibility that should make freshening the formula from year to year an easy proposition, could well become an annual wintertime staple."
Cirque's always been known for its astounding acrobatic routines and quirky surprises. Beautifully crafting these core elements into a holiday show, and into a winter wonderland at "Twas the Night Before...", it's an unmatched experience that transports you back to the feeling of waiting for Santa as a child.
"A jaded young girl rediscovers the magic of Christmas." It all starts when young Isabella starts feeling a little too old to enjoy Dad's holiday tradition of narrating Christmas tales. Much to her surprise, a snowstorm sends her to another world, finding herself in the middle of a Winter Wonderland. Whimsical holiday characters come to life and help her find her way back to her father's arms. Rediscovering the magic of Christmas through a journey of singing, dancing, and braving magical twists and turns, it's an experience that'll definitely strike everyone's inner child longing for that magical feeling to come back.
Amidst the holiday rush, we're all in need of a snowstorm that sends us back to discover the spirit of the season. Discover the true feeling of Christmas with the whole fam by booking your tickets now.