Arizona Financial Theatre | Phoenix, Arizona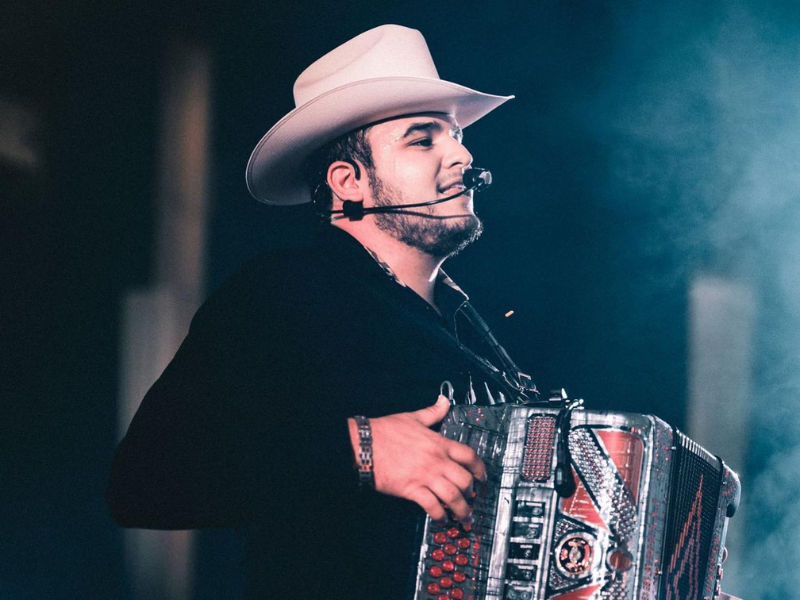 This fall, the spotlight is focused on Regional Mexican star Edgardo Nuñez! The highly acclaimed Spanish guitarist is on his way to the Arizona Financial Theatre on Saturday, November 25th. Presented by VivaTuMusica.Com and Live Nation, this performance will feature all of Edgardo's beloved hits from his Latin Grammy-nominated debut album "Estaciones" to the four equally successful albums that followed. Signed under Genesis Records, the Sinaloa native is no stranger to the stage as he's performed in the biggest global festivals in addition to historic venues like The Royal Albert Hall. If that hasn't convinced you of his musical genius, the Mexican artist has also been awarded the National Culture Award in Spain and the title of Best Acoustic Guitarist at the Premios de la Musica. Catch him at the Arizona Financial Theatre, an architectural marvel where the biggest acoustic stars tour in downtown Phoenix! Tickets are on sale now - start grabbing yours by clicking the "Get Tickets" prompt above!
Edgardo Nuñez is packing his guitar and heading to the Arizona Financial Theatre on Saturday, November 25th! With multiple sold-out shows across the U.S. and Mexico, the Spanish artist is ready to bring hits like "El Ruddy," "Billete Grande (En Vivo), "Loco Enamorado," and much more!
The Mexican acoustic icon is a pioneer when it comes to the new generation of ballad and corrido singer/songwriters. Over the years, Edgardo has earned numerous awards for his contributions, including two Latin Grammy nominations and several titles. On top of this, he has been praised for collaborating with the biggest names in the music scene, including Buika, Jesse Cook, Otros Aires, and The Gipsy Kings.
Most of his long-time fans will remember him for his signature accordion performances in small towns before being signed under Genesis Records. Today, Nuñez's smooth voice and innovative guitar-playing style have allowed him to stand out as one of the top influential artists in the genre of Regional Mexican music. He boasts over nine million monthly listeners on Spotify, along with singles approaching almost 200 Million streams on various platforms.
The young performer recently spoke with news publisher Archyde, sharing how his latest single, "Que te va bien," is dedicated to all the broken hearts around the world. "We recorded it as if our hearts had been broken; if you listen to the song, you can hear the feeling. We almost cried singing it," the artist confessed in the interview.
"We don't want to be a thing of the moment; just stick around for a while. We want to be in people's taste for several years. I try to leave my mark with my songs, which are not things for the moment but to be recognized for a lifetime. I know it is very difficult, but we are working to achieve it with my lyrics, my music, and discipline," he continues.
On Saturday, November 25th, don't forget to watch Edgardo Nuñez perform live! Sing your hearts out at the Arizona Financial Theatre where super acoustics envelop the room to provide viewers from all over the nation a definitive listening experience! Book your seats now!