Arizona Financial Theatre | Phoenix, Arizona
The country is extra special when Kelsea Ballerini plays it. She has delved into many emotions, but nothing beats her intimacy with her music, and it is a privilege to live in a time to experience her songs live. See her uplifting performance at the Arizona Financial Theatre on July 1. She will be performing her songs like "If You Go Down (I'm Going Down Too)," "Doin' My Best," "The Little Things," and "Mountain With A View." To top it all off, Georgia Webster will take you on a wild ride to her discography. See her perform "X's," "John Mayer Song," "I Hate Phone Calls (Long Distance Sucks)," and "Box of Memories." Do not miss this incredible concert of these great women in country music. Reserve tickets now before they sell out!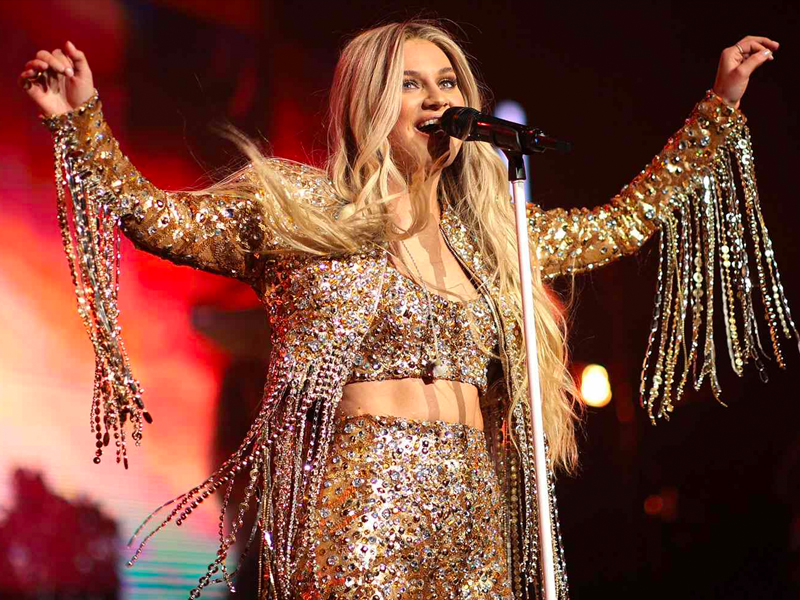 Kelsea Ballerini is a country-pop sweetheart with sunny songs and optimistic lyrics. In the second half of the 2010s, she deftly routed the line dividing country and pop before deciding to ignore borders entirely at the beginning of the next decade. She has released four albums in her career, all of which are successful.
At the start of her career, she already had a chokehold out of many listeners. Her first two albums have put forward seven top charting songs on the Hot Country songs and Country Airplay. Starting with her debut single, "Love Me Like You Mean It," she has put out five No. 1 singles, a record that she and Carrie Underwood only holds in the country scene. After this, "Dibs" and "Peter Pan" emerged and reached record again as the first female country musician to have her first three singles top the charts. "Legends," Ballerini's fourth No. 1 hit, was released in 2017. This was followed by her 2020 album, "Kelsea," which has a companion acoustic album entitled "Ballerini." "Subject to Change," her fourth studio album, was released in 2022.
Catch Kelsea on her "Heartfirst" tour to visit the Arizona Financial Theatre on Saturday, July 1. With her is Georgia Webster, best known for her country song "Tell Your Mom." See them live! Reserve your tickets early by hitting the "Get Tickets" link.