Arizona Financial Theatre | Phoenix, Arizona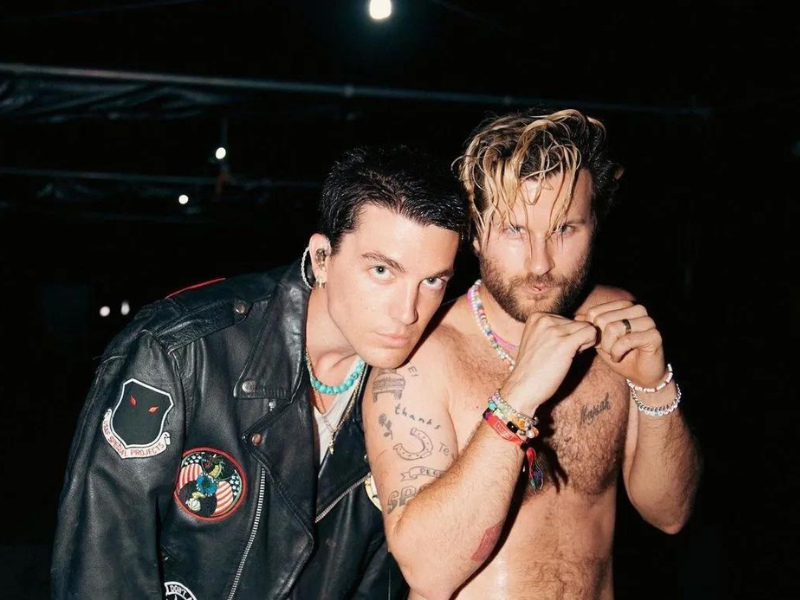 Everyone's favorite pop rock band LANY just announced the North America leg of their ongoing a beautiful blur World Tour! This run is taking them to over 30 cities in the United States and Canada, including an exciting stop in Phoenix, Arizona. If you've been longing to catch a live show from LANY, this is finally your chance! All the details about the tour are right here - read more below.
LANY will perform at the renowned Arizona Financial Theatre on Thursday, the 21st of March, 2024. Catch them as they perform tracks off their fifth and newly released album "a beautiful blur." Of course, you can always expect them to sing some of your favorites from before! So, circle the date on your calendars because LANY is coming to town! Look no further because tickets are available right here. You may purchase yours by clicking 'GET TICKETS' as fast as you can because tickets are almost sold out!
LANY isn't your typical rock band. These guys? Total trailblazers. They've got billions of streams, pack out arenas, and critics are all over them. Coming straight out of LA, this bunch is the real deal. Their songs? Emotion-packed anthems that hit you hard. And don't forget their frontman, Paul Jason Klein – pure charisma. Time after time, LANY has proved that they are here to stay.
These guys have notched up four gold singles like "Malibu Nights," "Super Far," "I Quit Drinking" (with Kelsea Ballerini), and "Mean It" (with Lauv). And let's not forget about their platinum hit "ILYSB." They were even nominated for "Best Pop Tour" by Pollstar, and their live shows are out of this world. The 2021/2022 World Tour spanned 17 countries and sold out everywhere.
LANY isn't just about the music; they've teamed up with artists like Julia Michaels and have caught the attention of magazines like GQ, WWD, Rolling Stone, and Interview Magazine - who dubbed their album "Malibu Nights" as "the ultimate heartbreak album of 2018."
Lead singer and ladies' man Paul Klein has definitely captured a lot of hearts too. He's quietly become a style icon, featured in Harper's Bazaar, Nylon, and Who What Wear. Even Marni's creative director called him a "muse" and dressed him for tours and events. Now, in 2023, they're dropping their fifth album, and LANY's next chapter is about to unfold.
Following the success of their First The Moon, Then The Stars: A Tour Before A World Tour which spanned Asia, they're ready to take on one of the biggest tours they've done in years. They're kicking off a beautiful blur World Tour in Europe this October, and they're bringing it to North America in 2024. They're moving across 30+ cities in the United States and Canada, so be sure to catch them live! This is going to be one of the best nights ever. If you've been a fan of the band for a while, you'll have so much fun witnessing how much they've grown as artists.
LANY is landing in Phoenix, Arizona in March 2024, so save the date! Grab your tickets right here before they sell out!