Arizona Financial Theatre | Phoenix, Arizona
Enjoy heavy metal music at its finest when you see Mastodon and Gojira this spring! These two monumental bands have joined forces and will embark on a co-headlining outing titled the Mega Monsters Tour! The 35-date trek, promoting the bands' 2021 releases Hushed and Grim and Fortitude, includes a much-awaited stop in Phoenix, Arizona! On Saturday, 22nd April 2023, Mastodon and Gojira will deliver their high-energy sets at the Arizona Financial Theatre! Prepare for massive moshpits and epic debauchery! If you love hard-hitting heavy metal anthems, you better score tickets now before they're gone!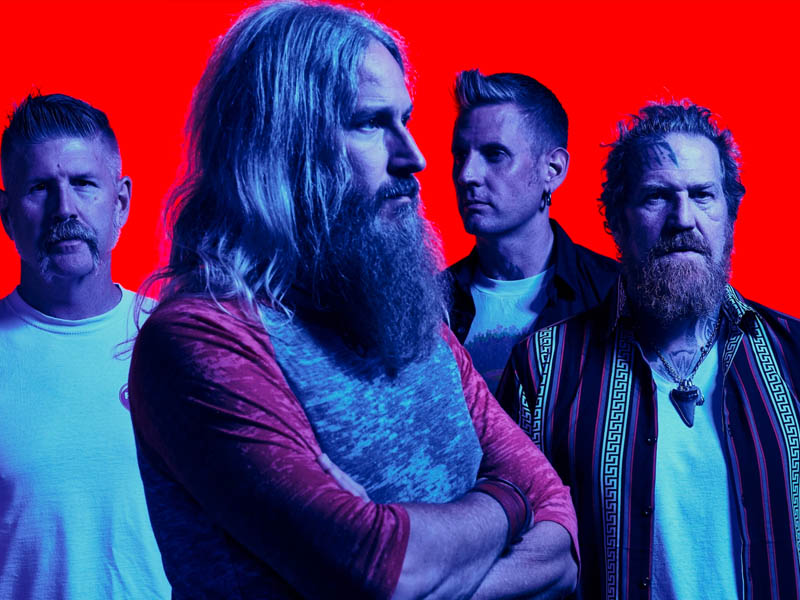 Mastodon is a Grammy Award-winning band from Atlanta, Georgia. The critically-acclaimed quintet emerged in 2000 and released their debut and most influential release, Remission. Although critics praised the 2002 effort for its complexity and timelessness, it wasn't until the release of their third album, Blood Mountain, that Mastodon made their international breakthrough. The 2006 album peaked at number 32 on the Billboard 200 and 15 on the Top Rock Albums. In the U.K., the album rose to number 2 on the Rock and Metal charts. In 2014, the band released their highest charting album, Once More 'Round the Sun. The album, featuring hits "High Road" and "Motherload," peaked at number 6 on the Billboard 200 and topped the Hard Rock, Rock, and Alternative charts. In 2018, the band won their first Grammy Award for Best Metal Performance for the opening track of their 2017 album, Emperor of the Sand. This award came after four other nominations for their previous works.
Speaking of Grammy nominations, French death metal powerhouse Gojira has earned numerous Grammy nods for their progressive death metal brand. Their latest Grammy nomination was under the category of Best Metal Performance for the single "Amazonia." The song is part of their 2021 album, Fortitude, which peaked at number 12 on Billboard 200 and topped the Rock and Hard Rock Albums charts. The album became a phenomenal international hit after charting in over 20 countries, including the U.S.
Catch these two incredible bands, and get ready to bang your heads! This neck-breaking live concert will take place at the Arizona Financial Theatre on Saturday, 22nd April 2023. Tickets are now available!