Arizona Financial Theatre | Phoenix, Arizona
Come fall season, the Canadian indie outfit Men I Trust will be making their way across North America! The burgeoning indie-pop stars recently made waves in Asia and Australia for their massive world tour. This time, the band will be heading North and traveling across 25 select cities, including a coveted stop in Pheonix! On Sunday, 5th November 2023, Men I Trust will be delivering their iconic staples, "Show Me How," "Numb," "Oncle Jazz," "Ring of Past," and more at the Arizona Financial Theatre! Fans can also look forward to the band's new music from their latest effort, Untouchable Album! The 2021 effort has already spawned two new releases, "Girl" and "Billie Toppy." Moreover, the show will also feature fellow Canadian indie rock powerhouse. Tops, as a special guest! If you're keen on seeing Men I Trust, you better hurry and score some tickets now before it's too late!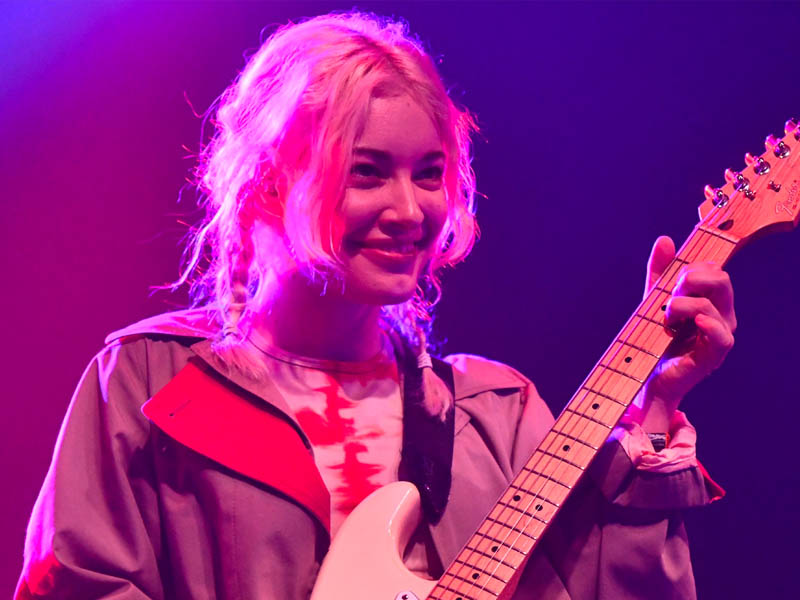 There are moments in a band's career when they are on the verge of stardom. Montreal-born outfit Men I Trust is currently clocking in over 500 million streams on Spotify. The band is yet to make their commercial breakthrough, but they are steadily creating a massive following. Meanwhile, their shows are also selling out all over the world. For a band that barely fits in your back pocket, Men I Trust is definitely rising fast. Emerging from Quebec in 2014, Men I Trust was formed when high school friends Dragos Chiraic and Jessy Caron unexpectedly reunited at Universite Laval. The two friends worked on some tracks and released their self-titled album. The duo performed in a few local gigs that same year, including M for Montreal, Quebec City Summer, and Montreal Jazz Festival.
The following year, the duo brought in a couple of vocalists to record their sophomore album, Head Room. The line-up comprised Ghostly Kisses and Emmanuelle Proulx. In 2016, the band recruited Proulx as their permanent vocalist and dropped the singles "Lauren" and "Humming Man." To support Headroom, the band embarked on a massive world tour, which included shows in China. The band took footage of their trips in Shenzen, Shanghai, and Beijing, which they later used for the music video of "Plainview."
In 2019, Men I Trust released their third album, Oncle Jazz. They reportedly made the record while isolating themselves in rural Quebec. According to the band, the isolation put them in a different creative move and they could focus more "because there's nothing to do outside of the house except for walking and thinking about music." Oncle Jazz spawned the singles "Show Me How," "Tail Whip," "Seven," and "Say, Can You Hear." These songs debuted during their 2019 tour, as well as the Coachella Valley Music and Arts Festival. Two years later, the band dropped their latest effort Untourable Album. The record featured the single "Hard to Let Go," followed by "Billie Toppy." Last year, Men I Trust made their TV debut on The Tonight Show with Jimmy Fallon and performed "Show Me" with rapper Joey Badass.
Catch this indie pop powerhouse at the Arizona Financial Theatre on Sunday, 5th November 2023, by securing your tickets now before it's too late!