Arizona Financial Theatre | Phoenix, Arizona
This October, you can spend your pre-Halloween celebrations watching the most devilish black metal band, Mercyful Fate! The legendary quintet led by the iconic King Diamond from Denmark is set to perform at the Arizona Federal Theatre on Thursday, 28th October 2022! This coveted show is part of Mercyful Fate's anticipated return to North America, consisting of 14 stops, including Phoenix, Arizona. For their show at the Arizona Federal Theatre, fans can expect a repertoire of hair-spinning hits as well as fan favorites! If you're a fan of black metal, then you should hurry and grab your tickets now to this once-in-lifetime opportunity to see Mercyful Fate perform on stage!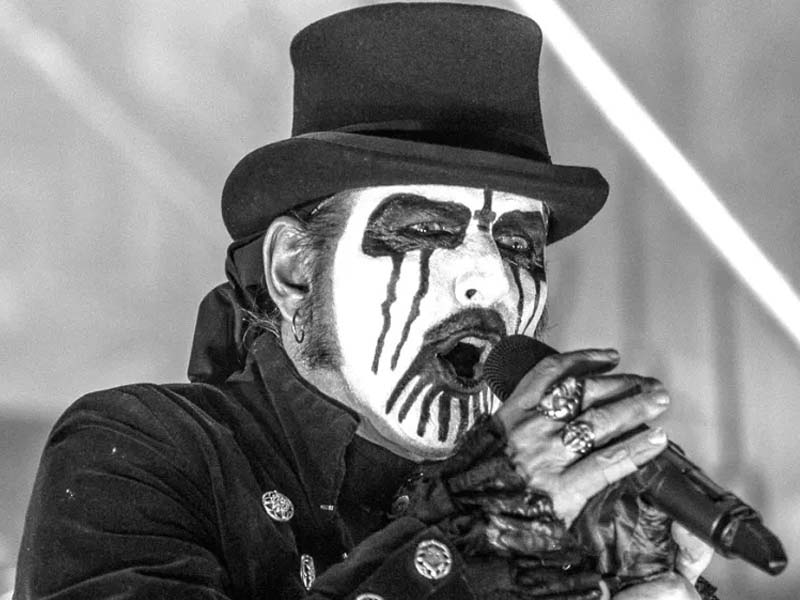 Mercyful Fate, featuring frontman and heavy metal superstar King Diamond, will be headlining its North American tour for the first time in two decades. The black metal band has been at the forefront of the genre, along with other black metal pioneers, Celtic Frost, Bathory, and Venom. In 1981, the band emerged in Copenhagen, Denmark. One year later, the band released their self-titled EP featuring four highly-acclaimed tracks, "Corpse Without a Soul," "Nuns Have No Fun," "Doomed By The Living Dead," and "Devil Eyes." In 1983, the band dropped their debut album Melissa, but it wasn't until the release of their sophomore album, Don't Break The Oath, that they started gaining recognition. The 1984 album released via Roadrunner became their benchmark for their signature sound – black metal mixed with progressive elements with satanic and dark themes. The album resonated well with millions of fans and entered the charts in Sweden and Germany.
Mercyful Fate's legacy is not limited to niche listeners who venture into dark-themed music. The band's exemplary work and innovation have significantly contributed to modern heavy metal development. Mercyful Fate has been cited by bands like Metallica, Testament, and Slayer as their major influence when writing and performing music. Today, the band composed of vocalist King Diamond, guitarists Mike Wead and Hank Shermann, Bassist Joey Vera, and drummer Bjarne Holm embarks on a long-awaited tour after their extensive hiatus. In a statement, legendary singer-songwriter King Diamond expressed his excitement about going on tour. "You cannot miss this…I hereby respectfully invite you to Come to the Sabbath, by which you may free your soul and feast with us in the dark of night. Witches and Demons, you may come as you are!" The band will bring their entire European festival production to North America so that fans can expect a groundbreaking and colossal set at their shows.
If you love heavy metal, you better score your tickets now to see these evil masters at work! Tickets to see Mercyful Fate at the Arizona Federal Theatre are now available!