Arizona Financial Theatre | Phoenix, Arizona
Fans of Peso Pluma are going crazy over the fact that he is finally performing in concert across North America. The trek, titled, "The Double P" tour, will make its way on July 20 to the YouTube Theater and see the singer make 17 stops before wrapping up on October 20 at the Honda Center in Anaheim. Pluma is a relatively new artist, but he has already achieved the unachievable by having multiple songs appear on the Billboard charts and becoming the most streamed Mexican artist on Spotify, the streaming service. On Saturday, July 22, 2023, the new monarch of Latin music will be performing at the Arizona Financial Theatre as part of his tour, and it's going to be one for the ages. Everyone will want to see all of this action, so you should buy your tickets right now before they sell out. All you have to do is click the "GET TICKETS" button and your sorted.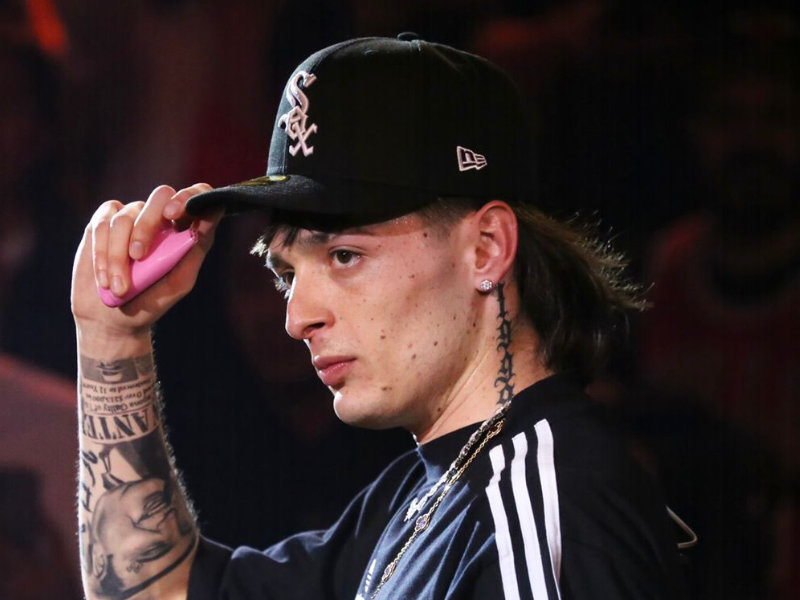 As a result of his immense success, Peso Pluma is fast becoming one of the most famous Latin musicians in countries all over the globe. Born Hassan Emilio Kabande Laija, the artist adopted the name Peso Pluma (which means "featherweight" in Spanish boxing) after discovering Mexican boxer Marco Antonio Barrera compare his physique to that of many featherweight boxers.
Though his family was not artistically inclined, he still managed to teach himself to play the guitar by watching online videos, which, combined with the intimate details of his life that he recorded in his diary, served as the basis for the profound lyrics that won him such devoted followers. Pluma actually struggled for two years to find his footing in the music industry, but he was committed to his goal of becoming a household name in his native country as well as the United States, and he managed to do this with incredible success.
His discography includes the albums "Ah y Qué?" (2020) and "Efectos Secundarios" (2021). Since then, he's become one of Mexico's most popular musicians, with more Spotify streams than guys like Bad Bunny and five of his songs, including "Por Las Noches," appearing on the Billboard Hot 100. His 2022 single, El Belicón, which featured Ral Vega, went on to sell over 480,000 copies in the US and was certified eight times platinum, making it his biggest hit to date. This remarkable individual has already collaborated with superstars like Becky G, Marshmello, and Nicki Nicole, and he has no plans to slow down anytime soon.
Pluma has firmly defined himself as one of the world's most popular Latin musicians, to the extent that his music is regularly featured on viral Tik Toks, captivating the hearts and minds of people everywhere. His debut tour in the US is guaranteed to be a sell-out since everyone now knows his name, and you can expect a big rush for tickets. Fortunately, you've landed on the best site to grab yours, so get them while you still can. The alternative is that someone else gets your tickets and enjoys the show when you are supposed to.