Arizona Financial Theatre | Phoenix, Arizona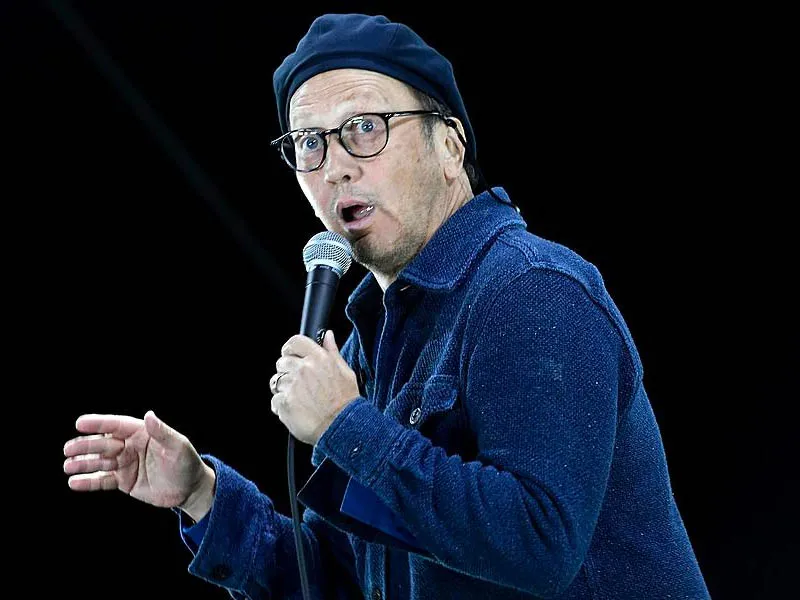 This 2024, Schneider is set to deliver a new stand-up comedy set with never-heard-before material for his Narcissist Confessions Tour. Audiences can look forward to plenty of jokes, Rob Schneider's signature impressions, side-splitting punchlines, and many more surprises. He's been known to sell out shows months in advance, so if you're keen on seeing Rob Scheider at the Arizona Financial Theatre on Saturday, 27th January 2024, you better book your tickets in advance! Schneider, the highly-regarded actor, is also a remarkable stand-up comedian whose knack for humor has made audiences laugh until your inside hurt! If you're looking for great entertainment this new year, you better hurry and secure tickets to Rob Schneider's coveted Narcissist Confessions Tour at the Arizona Financial Theatre! Tickets are now up for grabs through the Get Tickets link! We promise you won't regret seeing this show!
He circled the stand-up comedy circuit during the '80s before scoring his first big break as a cast member in Saturday Night Live. From 1990 to 1994, he performed in the sketch comedy series alongside well-known comedians Adam Sandler, David Spade, Chris Rock, and Chris Farley.
In recent years, Rob Schneider has made a phenomenal comeback in stand-up. In 2020, he released his first Netflix Comedy special, Asian Momma, Mexican Kids. In 2023, he released Woke Up in America through Fox Nation. The comedy special received rave reviews from viewers and critics, praising the comedian for "taking bold risks" and for being "unfiltered."
His live stand-up act is apart from the rest and he's here to prove it! Have you ever laughed so much that you almost fell off your chair? If you're keen on lifting your spirits this 2024, you better bear witness to the unprecedented funnyman Rob Schneider! Can you believe this laugh riot is coming to town?! We totally can and we are beyond ready!! Rob Schneider will touchdown in Phoenix with his latest stand-up bits!
Attendees can look forward to a great evening at the Arizona Financial Theatre. Aside from great comedy, the venue provides guests with excellent facilities, top-tier visual and aural experience with state-of-the-art lights and sound systems, and great customer service. Moreover, you are guaranteed to have a fuss-free night out thanks to the theater's excellent location and easy accessibility.
He is more than your favorite Hollywood actor, he's actually a celebrated veteran stand-up comic! Rob Schneider is set to start year 2024 with a bang by delivering the best stand-up show of the season! If you're keen on seeing this laugh riot in your city, you better get a move on those tickets! Hurry and secure your tickets now to catch Rob Schneider delivering The Narcissist Confessions Tour at the Arizona Financial Theatre on Saturday, 27th January 2024! It's a guaranteed laugh trip that you will talking about for the rest of the year!