Arizona Financial Theatre | Phoenix, Arizona
Prepare for an unforgettable evening as the much-celebrated Latin pop sensation Sin Bandera takes center stage at the grand Arizona Financial Theatre on September 30th, 2023. Comprising the unparalleled talents of Leonel García and Noel Schajris, this duo has taken over the international music scene with their emotive tunes and resonant lyrics.
The majesty of the Arizona Financial Theatre forms a befitting backdrop to Sin Bandera's heartfelt performance. The allure of this locale combines with their soulful tunes to promise an immersive, emotionally charged evening.
An evening with Sin Bandera isn't merely a concert; it's a rendezvous with the soulful undercurrents of human emotions set to music. Grab this unique opportunity to witness the duo's raw, passionate performance that is sure to leave you moved and musically satiated. Secure your tickets now and ready yourself for an extraordinary musical feast that promises to stir your heart and rejuvenate your senses. This is one musical journey you don't want to miss.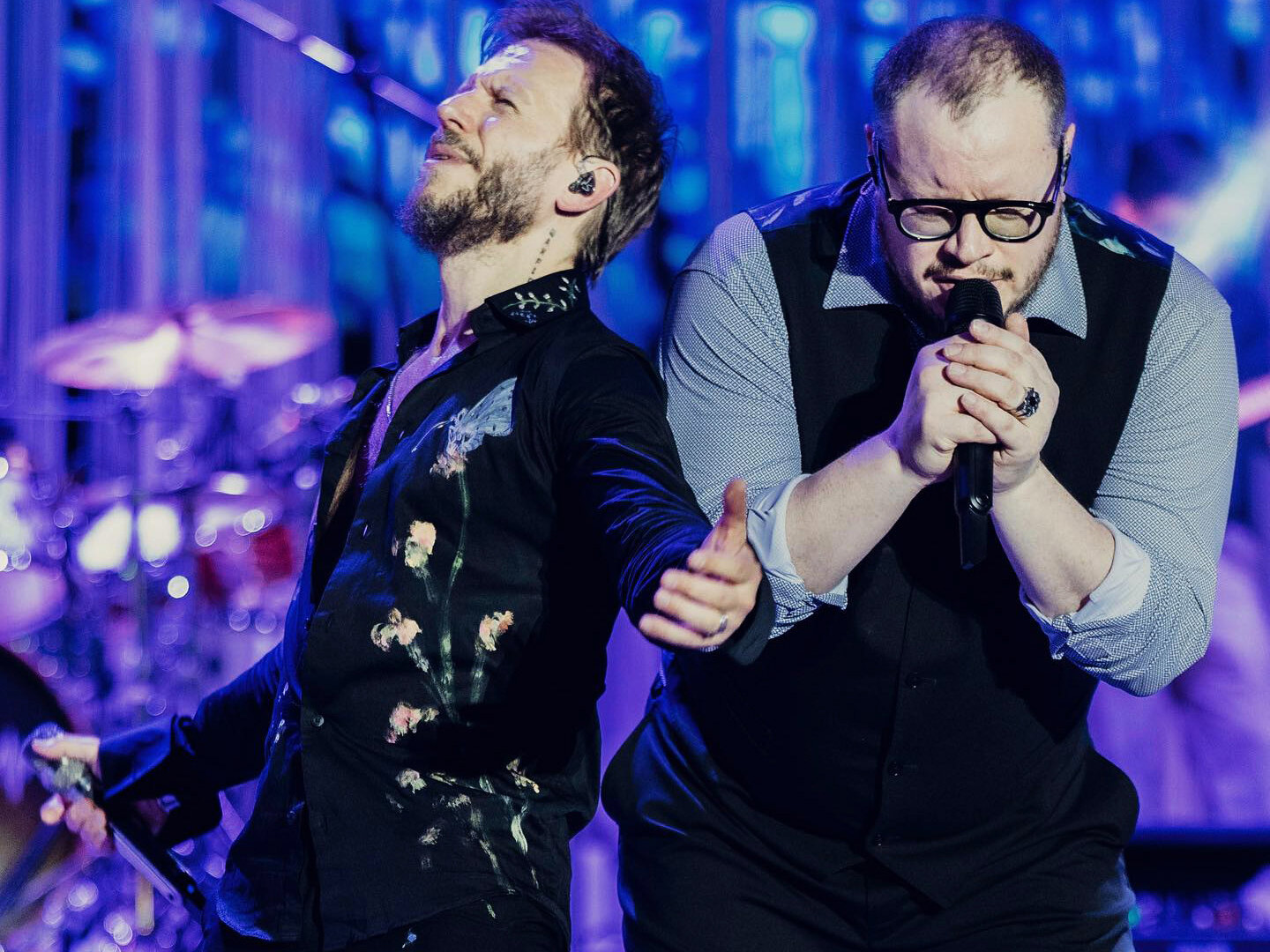 Get ready to immerse yourself in a night of beautiful and emotive music as the Latin pop duo Sin Bandera takes center stage at the Arizona Financial Theatre on Saturday, September 30th, 2023. Hailing from Mexico and Argentina respectively, Leonel García and Noel Schajris have melted hearts across the globe with their poignant lyrics and captivating melodies, clearly demonstrating why they're so beloved in Latin music culture.
Their magical fusion started in 2000 and Sin Bandera has since cut a distinctive path in the Latin music industry. Combining a myriad of influences from pop to R&B, they've cultivated a unique sound that resonates deeply with fans. Their hits like Entra En Mi Vida and Kilometros have become timeless anthems, encapsulating universal emotions of love and longing that anyone can relate to.
Arizona Financial Theatre, with its exquisite acoustics and intimate setting, offers the perfect setting for Sin Bandera's deeply emotional performance. Surrounded by its modern grandeur, prepare to be swept off your feet by a concert experience that promises to stir your soul and have you engaged as an audience member, feeling like you're the only one being serenaded.
The phenomenal success of Sin Bandera has cemented their stature in the international music panorama. Numerous awards, including two Latin Grammys and multiple Billboard Latin Music Awards, speak volumes of their critical acclaim and mass appeal. Their unyielding dedication and impeccable talent have not only earned them accolades but a devoted fan base that spans continents.
This concert is a golden opportunity to experience the mesmerizing magic of Sin Bandera live on stage. Book your tickets now and brace yourself for an evening brimming with unparalleled music and passionate performances. Join us at the Arizona Financial Theatre on the evening of Saturday, September 30th, 2023, for an extraordinary musical journey that will touch your heart and awaken your senses. Get ready to be completely captivated by the undeniable talent and sublime artistry of Sin Bandera as they craft a night of music that's bound to be unforgettable.