Arizona Financial Theatre | Phoenix, Arizona
Sting's My Songs tour has been a resounding success all over the world, and now it's time to bring that electric vibe to North America. On October 9, 2023, his tour will stop at the Arizona Financial Theatre, and all the real fans are going to be there to witness absolute perfection as he delivers all the hits that made him the global icon of pop music. The venue really compliments Sting's ability to pull in a huge crowd with its visually striking staging, one of the best sound systems, fantastic views, and a slew of creature comforts. You can rest assured that all of this combined will provide for one of the most entertaining nights of your life. Obviously, something this special is a rare occurrence, so tickets are bound to go very fast. You can, of course, still grab yours right here and now, but you must act with haste by clicking the "GET TICKETS" button now.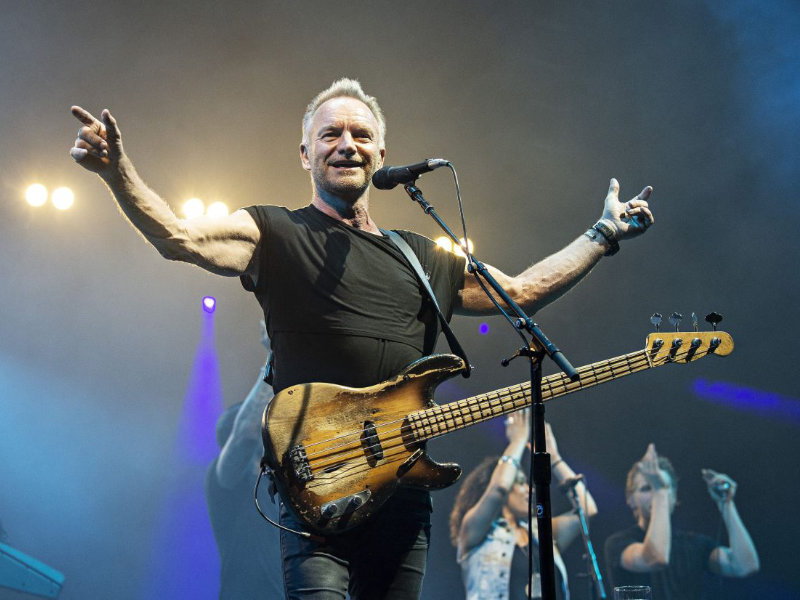 Sting had worn many different hats before his music career took off. He has held a wide range of jobs that include a school teacher, day laborer, tax collector, soccer coach, and bus conductor. It is fair to say that his life has been a unique experience that has helped shape the man into what he has become today.
He started off as the lead singer for the Police, the British pop band, from 1977 to 1986, and in 1985 he made the move to form a solo act, which he still performs as today. During that time, he created a back catalog of hits that are the envy of many musicians around the world, including from the Police, Every Little Thing She Does Is Magic, The Bed's Too Big Without You, Every Breath You Take, and Roxanne, and as a solo artist, Fields of Gold, Shape of My Heart, If I Ever Lose My Faith in You, and Desert Rose, just to name a few.
Fans love the way he fuses rock, jazz, reggae, and pop in his music, and this ability has made him one of the most versatile and innovative musicians of our time. His lyrics really resonate with fans owing to their socially conscious and poetic nature.
The slew of accolades bestowed upon him are endless, including 17 Grammys, a Golden Globe, 3 Brit Awards, and a CBE from the Queen of England for his contributions to music, plus he has been inducted into the Rock and Roll Hall of Fame with his band the Police.
Sting's concerts are legendary, and the way he incorporates improvisations really keeps things fresh and exciting. You can expect all of the fan favorites at this show and an unforgettable experience of crowd interaction. Honestly, this is going to be one of those concerts that will be remembered for a very long time.
Grabbing your tickets now is paramount to safeguarding your spot. Doing so has never been easier than by clicking the "GET TICKETS" button and following the really simple checkout process. So get it done right now!!!