Arizona Financial Theatre | Phoenix, Arizona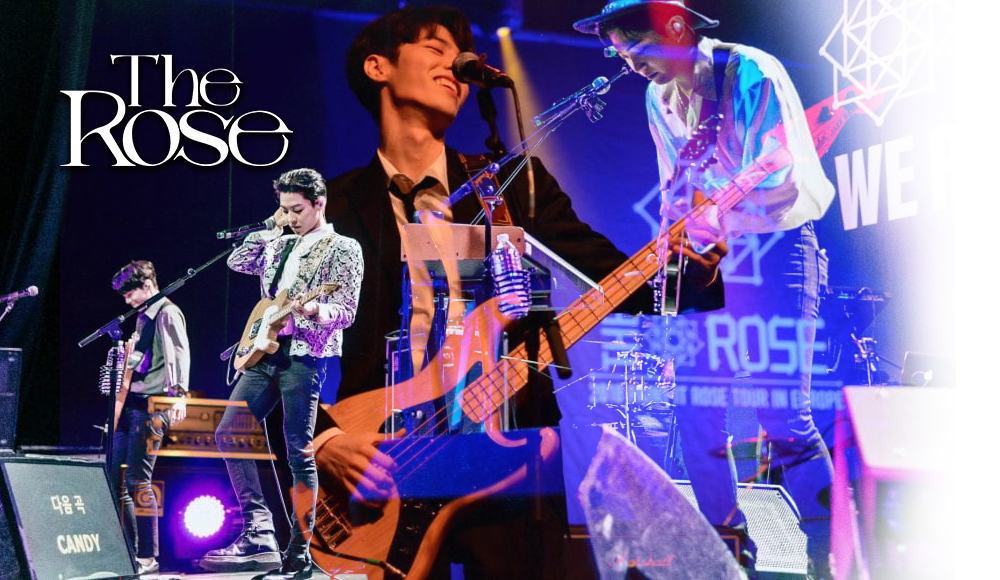 Showcasing a new angsty side to their mix of heart-wrenching hits, The Rose is making a massive comeback with its upcoming new album "DUAL". Dropping "Back to Me" and "Alive" ahead of the record's full release, fans have been banging their heads to the band's hard-hitting beats and slamming guitars to their new tracks. Teasing its sophomore LP, the band also announced a slew of US and Canada tour dates lined up for this year, including a stop at Arizona Financial Theatre on Friday, 10th of November for their "Dawn to Dusk" tour trek. After healing the world with all of the feels following the massive release of their debut LP "Heal", all sour hearts are bound to see another side of The Rose. From heart-wrenching tales with "Sour", "Time", and "Sorry", the band is serving its full-on slammin' attitudes with DUAL. As their new album hits the stage, make sure to save your spots by booking your tickets now!
After healing the world with its major comeback debut LP "Heal", The Rose is switching things up! Following up their 2022 release a year later, "Back to Me" and "Alive" showcases another side to The Rose's lovelorn tales. Marking its US and Canada trek ahead of the album's full release, you'll definitely want to catch the boys performing their hearts out with DUAL. The "Dawn to Dusk" tour is coming over this fall.
Teasing new visuals and dropping new hits with soaring vocals and slamming guitars, The Rose shines a different angle on their identities. Sharing festive vibes in its dawn, and a darker tune at dusk.
"Dual is going from a totally different angle, definitely," Woosung shared with Rolling Stone. "We're playing around with new sounds and tones. We're going to have two sides to the album. The dawn side will be more exciting and have festival vibes, while the dusk side will be more mature with darker-sounding tracks. We want to showcase two sides of our genre and tones."
From Heal's lovelorn and heart-wrenching tales with "Sour", "Childhood", "Cure", "Time", and "Shift", they're showcasing two sides untold with "DUAL". According to Dojoon, the era will bring out an "amusing part" of the band.
After finding victory from a lawsuit with their former label, the band staged its big comeback with Far East Movement's label, Transparent Arts. This gave birth to their debut LP "Heal". "We created 'HEAL' for everyone in our community to heal together," Woosung shared. "I think it was a great start because that's the main message of The Rose: That the music is healing."
All healed up, they're ready to drop big surprises and new twists to their sound. On August 3rd, they're headlining Lollapalooza's Bacardi Stage, exactly six years since the release of their debut single "Sorry", which remains to be a crowd favorite to this date. Having gone through rough patches with their former label and taking a brief pause during military service, one thing remained the same - their heart for music.
Though K-Pop groups dominate the scene, South Kores's indie-rock gems are definitely worth the growing hype, The Rose being a flower that just keeps on blooming. "Bands like us aren't always viewed as being able to be successful," Dojoon shared with Rolling Stone. "We believed in ourselves and our sound. And we didn't want to receive songs from other people," Woosung shares as he recalls a time when a major K-Pop writer remarked that their debut track "Sorry" was too sad and slow. "If we were going to do songs that other people were telling us to do, we would have already gone our separate ways."
With its music that can speak for itself, there's no denying that The Rose is definitely a talented bunch of heartthrobs who can rock it all out. So, as DUAL makes its big release, make sure to save your spots at their nights of Dawn to Dusk by booking your tickets now!