Arizona Financial Theatre | Phoenix, Arizona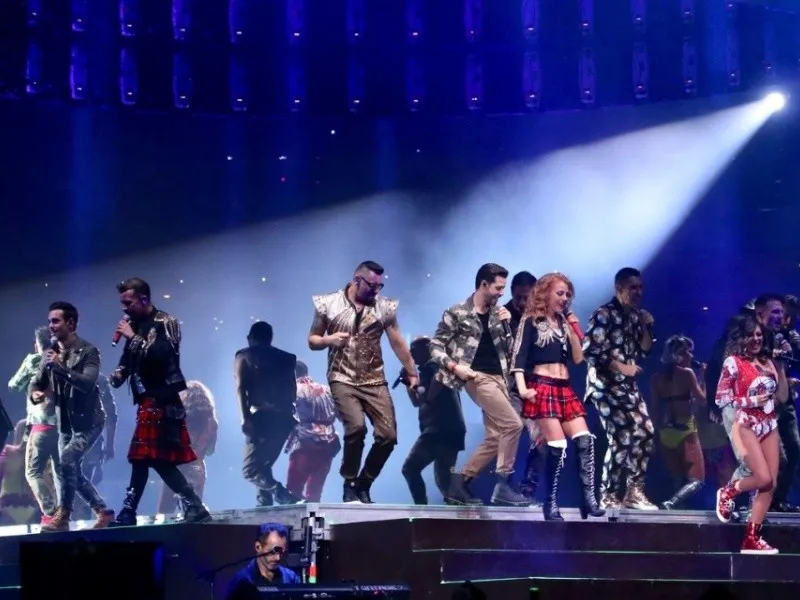 Crop tops, denim jackets, and tie-dyes are back in style just in time for the biggest party of next spring! The 90s Pop US Tour is popping off at the Arizona Financial Theatre on Friday, February 2nd! This exclusive tour will feature the hottest artists in the Latin music scene right now, including Kabah, Opuestos, Sentidos, Magneto, Lynda, Benny, Calo, JNS, Erik Rubin, and many more. Presented by Bobo Producciones and Seitrack US, the tour will travel to ten cities, bringing the artists' fire hits and promising everyone a groovy time. Stay tuned to their official networks because they might just be adding more dates near you! The 90's Pop Tour at the Arizona Financial Theater will be a big one, and this venue is the best place to kick off the series of parties to come with its extravagant lighting and hippest sounds in all of Phoenix! Click the "Get Tickets" link above to secure your passes on this guaranteed nostalgia train! All aboard!
These Latin musicians are back on the road for their much-awaited USA Tour! The 90's Pop Tour is heading to the Arizona Financial Theatre on February 2nd with some of the monumental pop icons of the century.
In this 10-date trek across North America, the star-studded lineup includes OG favorites like Sentidos Opuestos, Kabah, Caló, Magneto, JNS, Moenia, GB5 (formerly Garibaldi), Lynda, and MDO.
The 90's Pop Tour is a true musical spectacle produced by BOBO Producciones down in Mexico that aims to bring together an intense lineup of Latin music legends who will perform their chart-topping tracks that defined the retro era of the 90s.
Their very first show kicked off almost seven years ago at the Arena Monterrey in Mexico, which included the original lineup of artists like JNS, Erik Rubin, Calo, OV7, Aleks Syntek, Fey, Litzy, and The Sacados. From there, they ascended higher by adding even more names to their group, such as Iran Castillo, El Círculo, Beto Cuevas, and MDO.
But their popularity isn't isolated in the borders of Mexico - this globetrotting ensemble has seen it all! From the United States to Honduras, Guatemala, El Salvador, and Costa Rica, their show has already charmed millions of audiences worldwide.
Over the years, they've kept things fresh by making unexpected changes to their lineup, experimenting with their song selections, and surprising fans with more recent hits from the 2000s - even going as far as the 80s. Their impressive musical range is just another reason to see them perform live!
But the explosion of nostalgia with the 90's Pop Tour doesn't end with the concert show! Audiences will get the chance to access several ticket upgrades for VIP experiences that will take everyone behind the scenes and bring them closer to their music idols.
Catch the 90's Pop Tour at the Arizona Financial Theater for a wild rave experience that you can't get anywhere else in Phoenix. With the stadium's flashing lights and stunning effects, this night is bound to be a great one, especially if you've invited a friend or two! Clear up your Friday night on February 2nd and reserve your seats now while you still can!