Arizona Financial Theatre | Phoenix, Arizona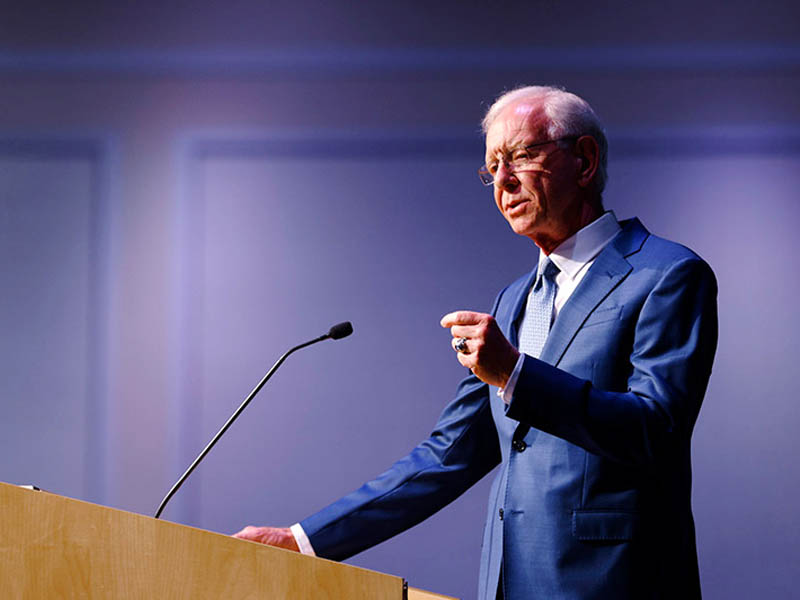 The Arizona Speaker Series 2023 to 2024 presents a new line-up of groundbreaking speakers! This annual lecture spectacle has become a tradition among viewers who are keen on gaining valuable insight, opinions, perspective, and more! This new series features a list of names who have significantly impacted how Americans live today! These are the greatest minds behind elected leaders, serving as advisors or being appointed to critical positions due to their intellect and experience! On Thursday, 11th April 2024, the Arizona Speaker Series brings Ambassador "Sully" Sullenberger to the stage! Happening at the Arizona Financial Theatre, this lecture will provide some information on experience serving as the U.S. Ambassador to the International Civil Aviation Organization! Appointed in 2022, Sully Sullenberger has tenure in effective U.S. leadership and extensive experience handling crisis and airspace disputes! Score tickets now to catch Sully Sullenberger at the Arizona Financial Theatre on Thursday, 11th April 2024!
Hearing some of the greatest minds speak is a privilege, and that is what the Arizona Speaker Series aim to bring to the people of Arizona! The new series brings in presidential advisors, ambassadors, U.S. Representatives, political leaders, and award-winning broadcast journalists. This year's line-up differs from last year, which comprises filmmakers, actors, activists, and Pulitzer Prize winning columnists.
The year 2023 has been a crucial year in politics, with the Washington power shift, Trump's potential indictment, the Russian-Ukraine war, climate change, and the Congress hearing on the unidentified aerial phenomenons. It has been an eventful 2023, and gaining insight from current and former leaders and industry insiders who can provide an idea of what it's like behind the scenes can be a very enlightening topic.
Chesley Burnett "Sully" Sullenberger III is a former American fighter jet pilot, airline pilot, and diplomat. Sullenberger is most known for his heroic actions in piloting 155 passengers to safety during U.S. Airways Flight 1549. All his passengers survived when his aircraft's engines were disabled by a bird strike. Since then, Sullenberger has been an advocate for aviation safety and has assisted in creating new protocols for airline safety. In 2009, he was listed in Times' Top 100 Most Influential Heroes and Icons. Sullenberge is also the co-author of New York Times bestselling books, My Search for What Really Matters and Stories of Vision and Courage from America's Leaders.
In 2021, American President Joe Biden appointed Sullenberge as the U.S. Representative to the International Civil Aviation Organization. This specialized agency coordinates, plans, and develops international air transport to promote safety. In 2022, Sullenberger went back to living life as a private citizen and attended many events as a keynote speaker. He continues his advocacy for air travel.
The Arizona Speaker Series aims to provide the top-tier speaker experience with a great personal touch. The 2023-2024 series is designed to inspire and share insights in an unbiased forum and have speakers (composed of leaders, scientists, innovators, journalists, etc.) to tackle issues and discuss exciting concepts. There is no other speaker series of this kind anywhere else in town! So if you're keen on catching Ambassador "Sully" Sullenberger at the Arizona Financial Theater, you better hurry and score your tickets now!