Arizona Financial Theatre | Phoenix, Arizona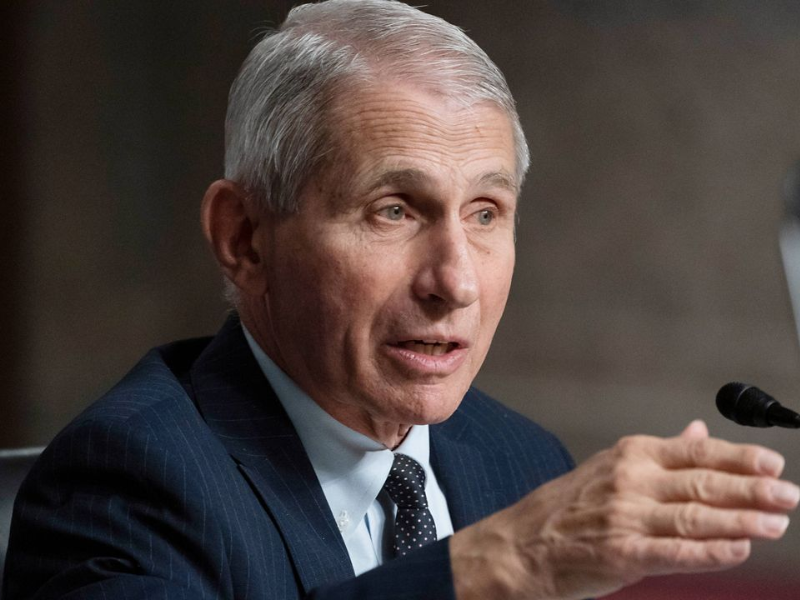 Dr. Anthony Fauci is part of the Arizona Speaker Series! The world-class physician-scientist will participate in a live discussion at the Arizona Financial Theatre on November 8, 2023! Everyone is ready to listen attentively to luminaries in this magnificent seven-part series that celebrates the success of our generation's brightest minds! As the key medical advisor to seven former US Presidents, Fauci has remained very prominent in the field of treatment and preparedness for public health. For almost forty years, he directed the National Institute of Allergy and Infectious Diseases, prioritizing research around threats such as HIV/AIDS along with the recent COVID–19 pandemic. As a scientific visionary, his unswerving commitment to Science has truly been a beacon of light for millions all over the world. Pack your notepads and head towards the downtown Phoenix venue to start grabbing insights from these pioneers! Buy your tickets now before seats run out!
Get ready for the Former Director of NIAID and Trusted Advisor to 7 U.S. Presidents, Dr. Anthony Fauci as he gives us a lecture at the Arizona Financial Theatre on Wednesday, November 8, 2023.
From 1984 to 2022, American immunologist and physician Anthony Stephen Fauci directed the National Institute of Allergy and Infectious Diseases. His key role in the creation of PEPFAR, the President's Emergency Plan for AIDS Relief, helped save more than 25 million lives in the United States. In accomplishing this feat, former President George W. Bush awarded him with both the Presidential Medal of Freedom and the honorary National Medal of Science in 2008.
The speaker engagement portion of the event typically lasts 90 minutes with 45 - 55 minutes of prepared comments by the speaker and 30 - 35 minutes of written audience submissions. The distinctive Q&A format produces a personal "old school" setting that reinstates humanism into the conversation.
Other guests for the Arizona Speaker Series include Liz Cheney, the U.S. Representative from Wyoming (2017-2023); Stacey Abrams, a lawyer, and bestselling author; Ambassador "Sully" Sullenberger from the U.S. Air Force Fighter Pilot; Judy Woodruff, a Senior Correspondent for PBS Newshour; Lynsey Addario, an American Pulitzer Prize-Winning Photojournalist specializing in covering conflict, humanitarian crises, climate change, and women's issues around the world; and Dr. David Eagleman, a Writer, Author, and Neuroscientist at Stanford.
Those interested in watching the event should keep in mind that tickets for the Arizona Speaker Series are sold as a subscription to the entire season of seven evenings, which will run from October 11th, 2023, through April 11th, 2024.
The full lineup and dates for each speaker are shown below:
Stacey Abrams - October 11, 2023
Dr. Anthony Fauci - November 8, 2023
Dr. David Eagleman - November 29, 2023
Lynsey Addario - January 10, 2024
Liz Cheney - January 25, 2024
Judy Woodruff - February 29, 2024
Ambassador "Sully" Sullenberger - April 11, 2024
All seven prestigious events will be presented live and in person at the Arizona Financial Theatre in the heart of Phoenix. Get up close and personal with the leading experts of our time. Click the button to reserve your seats now to Dr. Anthony Fauci's lecture. You can also get tickets to the lectures of the other speakers in this website! See you soon!