Arizona Financial Theatre | Phoenix, Arizona
Billy Strings' trippy twang and storytelling will awe bluegrass country fans in Arizona this May 17, 2023, as the Grammy award-winning singer fills the Arizona Financial Theatre with his music. The 30-year-old country star will stop at the famous Arizona venue to perform in an evening of pure country music and guitar-slinging action that will blow your minds. If you are digging the songs "Doin' Things Right," "Watch It Fall," "Dust in the Baggie," "Meet Me At The Creek," and his many other songs, this show is a must-attend one. You don't want to miss the guitar virtuoso's surprises on stage. A 10-minute thrasher? A surprise cover? Surprise guests? Well, your guess is as good as ours, as Billy's shows are always unpredictable. But one thing is for sure: it will be one epic show! So grab your tickets now!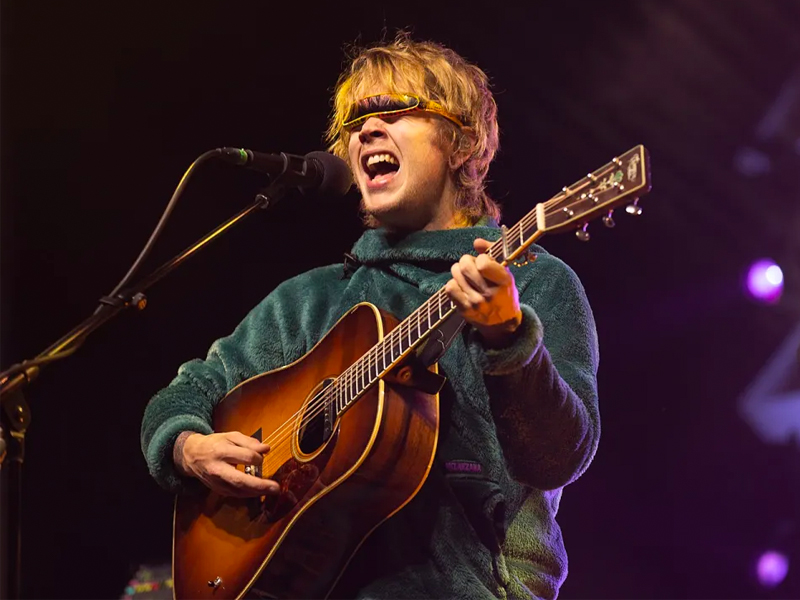 Billy Strings is a bluegrass expert who has spent a lifetime honing his sound, which now incorporates rock, jam, metal, punk, and more elements into its signature high and lonesome style. Known for his hits like "Dust in the Baggie," "Secrets," "Meet Me At The Creek," and "Love and Regret," among many others, Billy has cemented his place in the Americana and country music scene with his excellent guitar-slinging skills and raw, infectious voice that simply gives intensity to the songs he sings.
Starting relatively young in the industry, Billy has drawn many dedicated fans —not only because of his songs— but also for his unpredictable live shows, which feature surprising covers and extended jams. It's as if one might feel he is in a Phish or Dave Matthews Band concert, but only country. Strings gives that vibe of freedom in his shows, thanks to his prolific guitar picking and versatile sound. This unique sound of his also earned him various nominations and recognitions, including a 2021 Grammy for "Best Bluegrass Album" for his record "Home," as well as the 2019 "New Artist of the Year" and 2021 "Entertainer of the Year" at the International Bluegrass Music Awards.
These recognitions opened opportunities for the young bluegrass artist to collaborate and perform alongside big names across all genres, including Luke Combs, Post Malone, Trey Anastasio, Bela Fleck, Les Claypool, Fences, RMR, and many others. Indeed, he is a versatile artist that is destined for superstardom. In fact, some critics label him as "the next greatest guitarist to ever lived."
If you want to see this rising guitar-slinging superstar live on stage, you should grab a ticket for his Arizona Financial Theater show on May 17, 2023. Click the "Get Tickets" link to purchase one for you and your concert buddies.