Arizona Financial Theatre | Phoenix, Arizona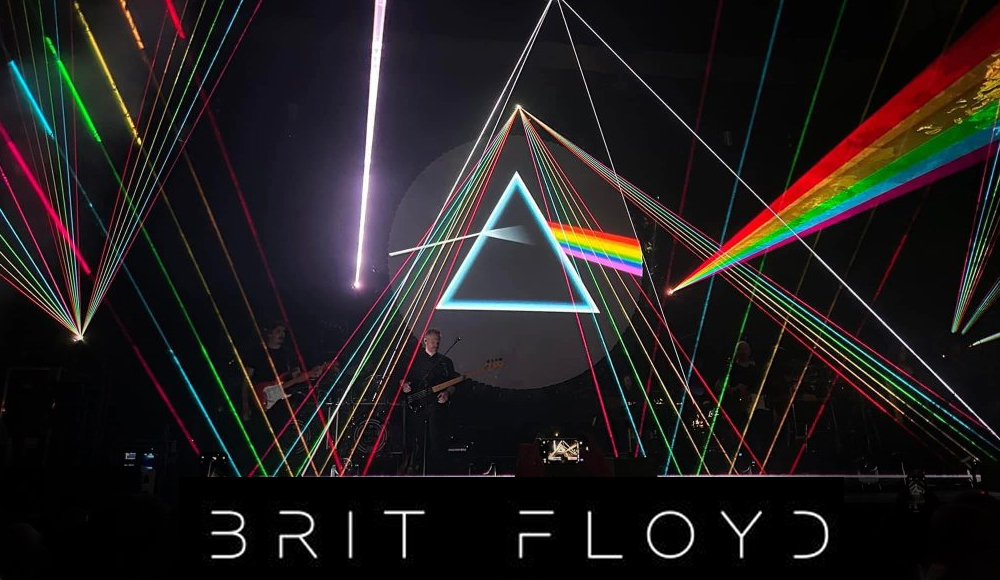 Celebrating "50 Years of The Dark Side of The Moon", the world's premier tribute act, Brit Floyd, is marking its 100-date North American Tour. Bringing the legendary Pink Floyd record back to the live stage, the psychedelic rockers are stopping by Arizona Financial Theatre on Tuesday, 28th of November 2023. Having sold over 45 million copies around the globe, it's definitely one of the world's best rock albums to exist. It produced a couple of timeless hits including "Money", "Any Colour You Like", and "Time". Known for replicating a Pink Floyd show in its truest form like it's 1973, a Brit Floyd show is an experience like no other. Mastering the original's note-per-note live performances, a Brit Floyd concert is one heck of a blast from the past, and the crowd goes crazy! 50 years since the legends launched their eighth studio album, join a celebration like no other, only with Brit Floyd. Book your tickets now!
The legendary band's RIAA Diamond-awarded eight studio record, "Dark Side of The Moon", is celebrating 50 years of redefining psychedelic rock. Pink Floyd's influence continues to inspire rock heads from every generation. With this, the world-renowned tribute act, Brit Floyd, is celebrating 50 Years of Dark Side with an extensive 100-date North American Tour. Bringing the legends' tracks note-per-note live on stage, it's the best Pink Floyd experience one could ask for.
Celebrating its golden jubilee, "Dark Side of The Moon" features some of the most iconic hard-hitters in the rock scene, including "Time", "Brain Damage", "Money", "The Great Gig In The Sky", and "Us and Them".
As one of the best Pink Floyd tribute acts, they don't play any originals. At every show, Brit Floyd produces the most authentic Pink Floyd show, teleporting fans back to 1973.
"We put on a very substantial show," shared Damian Darlington, guitarist and music director of Brit Floyd. "There's a huge light show, there's video projections, there's lasers, there's inflatables and there's over 2 1/2 hours of the best of Pink Floyd music running alongside all of that."
Oh, we bet it'd feel like a time machine! 2 hours of non-stop Pink Floyd hits, just like the good ol' days!
With a mission of taking audiences back to the glory days of Pink Floyd's rock hits, every stage production is full of modern technologies that offer the best tribute act experience while still feeling like you're rockin' it out back in the day. You can expect state-of-the-art production, lights, visuals, and astounding sonic effects, handpicked by Darlington to deliver the truest Pink Floyd experience.
"I think it's a desire (for audiences) to experience this music live. For those who were young when it came out, it's the soundtrack of their lives," Darlington shared, as cited from Local Spins. "It helped create their identity. The younger generation who weren't born (when the band was recording and touring) want to experience it live."
Influencing generations of rock heads, Brit Floyd is definitely the world's premier gateway to experience the legends' show in the most authentic way possible. Darlington also explained how he first encountered Pink Floyd in his early teen years and grew interested in every record the band dropped.
"Pink Floyd was more thought-provoking," he shared. "The space within the music – there's something timeless. The music never gets old."
Definitely. Pink Floyd's music is here to stay and inspire the next generation of hard rockers. This time around, Brit Floyd is heading the 50th anniversary of one of the world's greatest rock albums. Don't miss out by booking your tickets now!