Arizona Financial Theatre | Phoenix, Arizona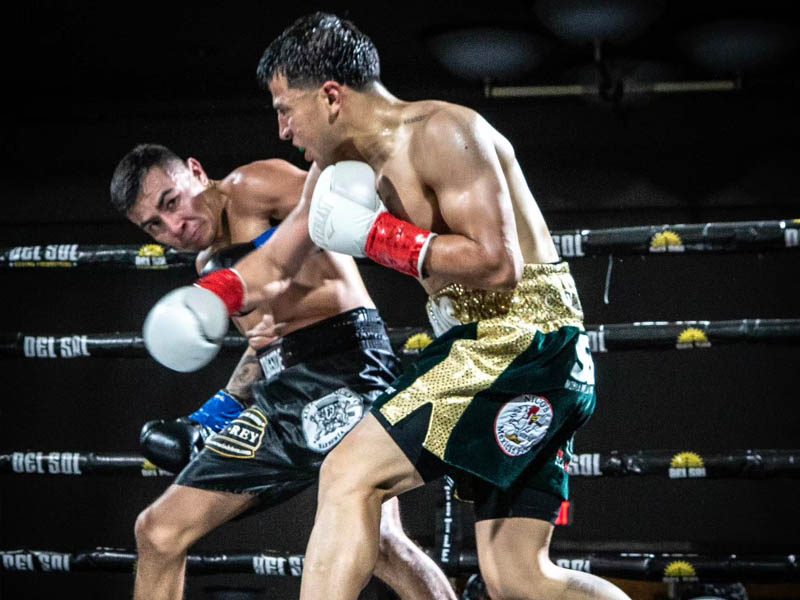 Pound for pound! Blow by blow! It's the most exciting sports spectacle of the season, and it's bound to leave you speechless! Del Sol Boxing is taking over, and there will be no mercy! This summer boxing extravaganza will bring all the best athletes from all over Arizona into your city, and not only does it bring along impressively trained fighters, but will also bring in the heat! Del Sol Boxing brings another must-see sports showdown to Pheonix as trained athletes fight each other to bring home the crown! Taking over the Arizona Financial Theatre on Saturday, 16th September 2023, Del Sol Boxing brings nothing but the best entertainment, and it's guaranteed to keep you at the edge of your seats! But go ahead and jump up from your chair when the fight brings on an unbelievable knockout! Jaws will drop, and fists will punch in the air because Del Sol Boxing is definitely the event of a lifetime! Secure your tickets now by clicking on the Get Tickets link!
Before you say goodbye to summer, you should catch one of the most exciting sports events of the season. Del Sol Boxing, known for its incredible track record of high-adrenaline boxing matches, brings another incredible event to Pheonix! The boxing promotions founded by Brad Moore and Gabriel Balderrama are steadily growing into one of the more popular sports promotions companies in Arizona. Their mission is to put on amazing events, highlighting the passion and talents of local athletes. With their vast experience in the industry, Moore and Balderrama have brought incredible entertainment to boxing fans in Arizona.
This 2023 Del Sol Boxing brings in an exciting roster full of young talent. These athletes have trained for years for the chance to step into the ring and fight their opponents to the best of their ability. The fantastic roster includes Danny Barrios Flores, Axel Rosales, Maximus Castro, and many more. These top-tier contenders will battle it out to see who will become champion. Twenty-four-year-old Flores fights in the featherweight division and has nine wins, two knockouts, and no losses. Meanwhile, feisty Rosales has five wins under his belt and has accomplished four knockouts. At the young age of 20, he's already showing great promise as a future boxing superstar. Another incredible talent is Casto, who fights in the Super Bantam division. He may be 19 years young, but he fights like a future champ, and with four wins and two knockouts under his helm, he's bound to go places.
Del Sol Boxing makes Arizona Financial Theatre its home on Saturday, 16th September 2023. The modern events hall has become one of Pheonix's popular entertainment destinations. Accommodating up to 5,000 seated guests, Arizona Financial Theatre is the perfect venue for mid-size sporting events like Del Sol Boxing. If you're keen on catching this exciting sports spectacle, you'll be pleased to know that the theater has complete facilities, a state-of-the-art concert hall, excellent accessibility, and ample parking.
If you love boxing, this is your chance to catch another installment of Del Sol Boxing's exciting matches! This event is now on sale! So hurry and click the Get Tickets link to select your seats now!