Arizona Financial Theatre | Phoenix, Arizona
Eden Muñoz has been turning heads with his incredible music and has become one of the best artists in the genre. He has been in the game professionally since 2006 with the bands Colmillo Norteño and Calibre 50, so he is no stranger to the stage. Now in his solo career, he brings North American audiences a 14 date tour in aid of his brand studio offering, the awesome Consejos Gratis. His shows are well known for their lively atmospheres, and at this stop, fans can expect a thrilling performance with high energy, plenty of crowd participation, and of course, the man himself in all of his magnificent glory. With a headliner this big, you can expect to see tickets sell out very quickly. Be sure to grab yours right here on this webpage before they sell out for the show at the Arizona Federal Theatre on Friday, October 27, 2023. Do not delay!!!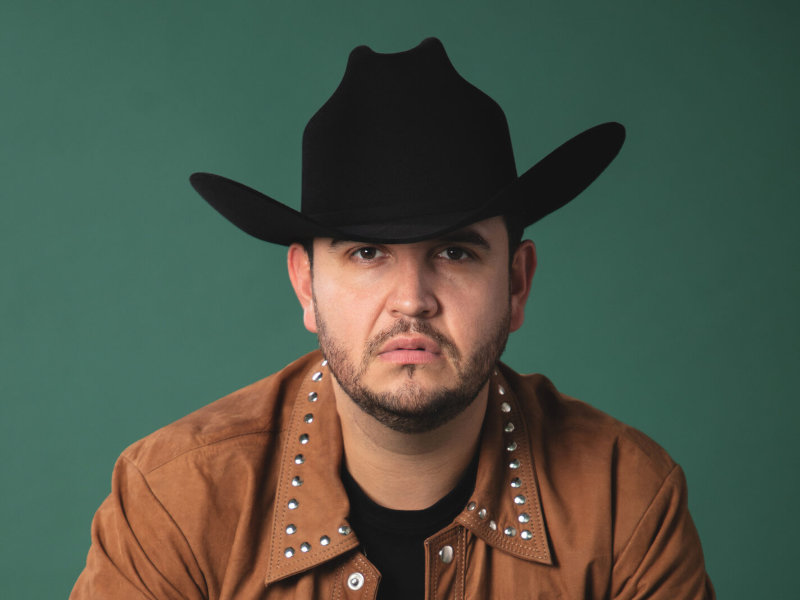 Eden Muñoz was born Rodolfo Edén Muñoz Cantú on September 25, 1990. From a very young age, he was interested in music and has made a huge success of it. After learning the guitar at the very tender age of eight from his brother Daniel, he would go on to hone his craft at restaurants, festivals, and family gatherings.
His big break came in 2006, when he was offered to join the band Colmillo Norteño. Muoz would learn to play the diatonic button accordion and take over lead vocals for the band during his time in the group. Together, they released three incredible studio albums and would go on to evolve their music style into what would become known as Norteño-Banda but unfortunately, as with many acts in the world, Eden left the band to pursue a different path due to creative differences.
This time he started his own band called Puro Colmillo Norteño but since the names were very similar and to avoid legal issues, he changed it to Calibre 50. There would be the leader, producer, songwriter, and accordionist from 2010 to 2022. Together, they released several albums, including Renovar o Morir, De Sinaloa Para El Mundo, En Vivo desde el, and the recent, Vamos Bien.
With collaborations from the likes of Diego Herrera, Intocable Carlos Rivera, Pepe Aguilar, and countless others, he has risen to prominence as one of the most influential artists in the genre. In addition, he also writes regional Mexican music for other bands.
He made the switch to a solo act in 2021, releasing several non-album singles, and has been on a whirlwind journey. Now his brand new offering, 2022's Consejos Gratis, will see Muñoz hit the road for a tour across North America to promote the album. Fans are overjoyed at the prospect of seeing one of Mexico's greats perform live, and with new music to boot, you can expect tickets to sell out very quickly. You must secure your tickets on this page before the rest of the audience does.