Arizona Financial Theatre | Phoenix, Arizona
EVENT CANCELLED. Please contact your ticket point of purchase to claim a refund on your tickets.
Get ready for 2023's biggest anime music festival coming to life on stage featuring Kizuna AI Original Singeroid "#kzn", HIMEHINA, GUMI, MaRiNaSu, and LiLYPSE. Kicking off their North American Tour this February 2023, the International Anime Music Festival is dropping by the stage at Arizona Financial Theatre on Sunday, February 26, 2023. Described to be a "live DJ-led multimedia concert rave", the virtual mega-pop stars are taking over through state-of-the-art LED and HD projections that take fans on a one-of-a-kind immersive concert experience. Don't miss out by booking your tickets now!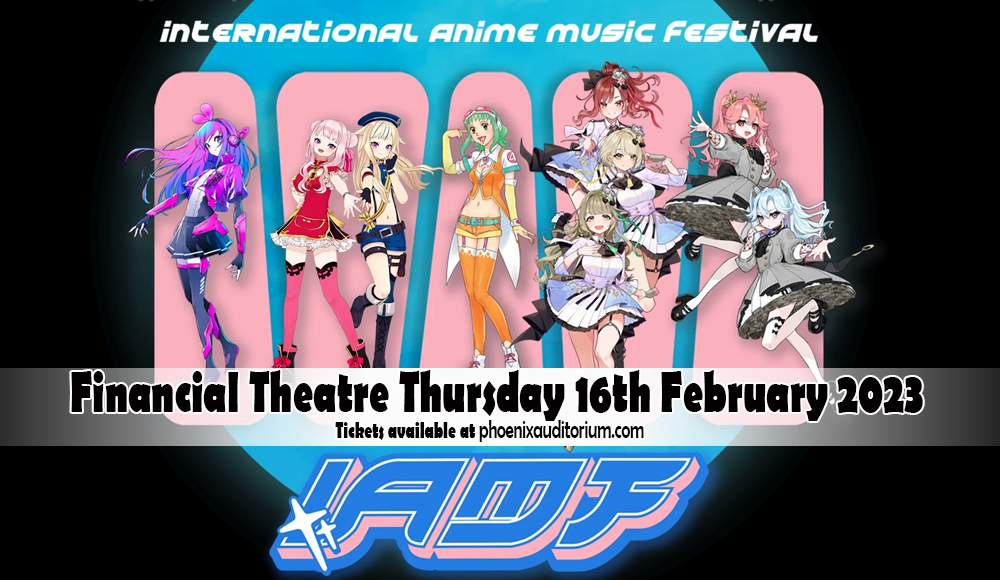 Calling all anime music fans! Get ready as your favorite VTubers and Vocaloids Kizuna AI Original Singeroid "#kzn", HIMEHINA, GUMI, MaRiNaSu, and LiLYPSE are taking over the live stage at the International Anime Music Festival kicking off its North American leg this February. Produced by Anime Entertainment LLC led by Bob Ringe and Marty Tudor who are the co-founders of BASE Hologram, and tagging along Tony Award-winning creative director Rob Roth to the team, the festival is highly anticipated for its promising visuals and immersive live music experience led by virtual pop stars.
Hailing from their virtual worlds crafted by Japanese legends, the stars are set to transport to the earth's physical realms and meet their lovely and dedicated fandoms. These pop stars are among the biggest fan favorites, drawing millions of followers around the globe. They've generated over sixty-million Google searches, and over a billion views across multiple platforms including YouTube, TikTok, Facebook, and Twitter among others.
Making history by transporting these fan-favorite VTubers and Vocaloids to the physical realm through a live DJ set, high-tech projections, and electrifying music in an immersive festival experience, International Anime Festival organizers are pumped up to bring this milestone to life.
"I feel honored and privileged to be working with the talented IP holders and character creators of the five acts appearing on our International Anime Music Festival," shared producer Bob Ringe. "The response from the Anime community and Anime creators worldwide has exceeded my expectations. See you all at the festival!"
"the energy that this group of Virtual Artists has is amazing and incites the best of our superb creative team." says Marty Tudor. "This show will be a blast!"
As the Japanese anime-music movement grows bigger globally, its fandoms are in for a treat as their favorite virtual pop stars are finally performing live on stage in a unique immersive concert experience. Don't miss out on the International Anime Music Festival by booking your tickets now!