Arizona Financial Theatre | Phoenix, Arizona
If you've been feeling the blues lately, don't worry 'cause he'll be 'right here. Yep, that's right, the one and only Keshi is coming right back from his 'HELL/HEAVEN' tour, set to take you on a roundtrip adventure to 'HELL & BACK' as he announces his 2023 world tour. Get ready as the gates to the stage at Arizona Financial Theatre welcomes its guests to a fiery night of Keshi's fire hits and crowd favorites come to life on Wednesday, April 12, 2023. As his debut album 'GABRIEL' continues to hit global airwaves, don't miss out on a ride to 'HELL & BACK' led by the one and only Keshi by booking your tickets now!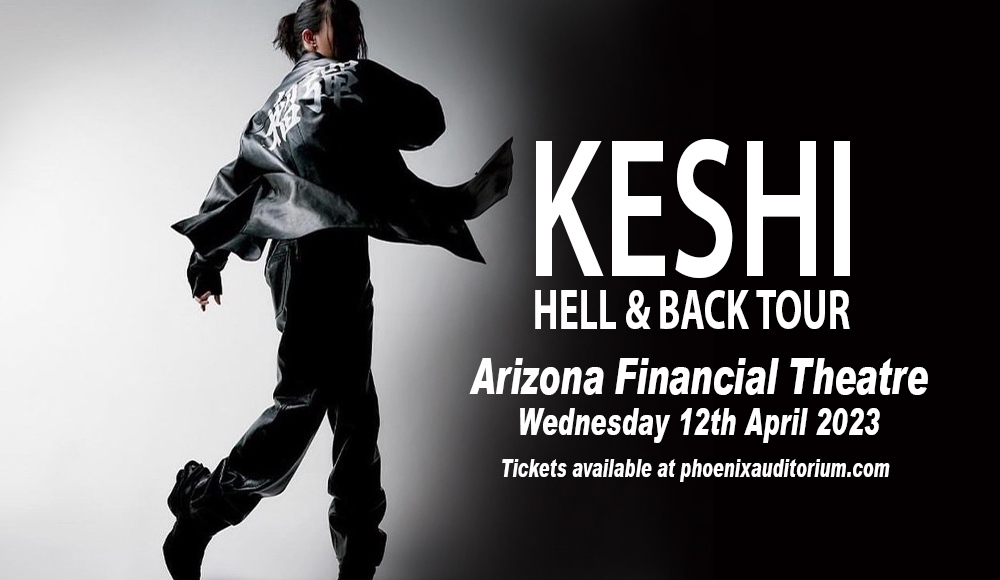 Casey Luong, the man whom the world came to know as Keshi, hails from Houston, Texas to Vietnamese parents. He started playing the guitar when he was 13 with the help of his grandfather's Vietnamese music book, with great motivation from his biggest influences growing up, John Mayer and Ed Sheeran. Pursuing a degree in nursing and working in the medical field for two years, Keshi quit his job and flew to NYC to sign with Island Records. With his distinct style and dreamy vocals matched with lo-fi beats and gentle guitar riffs, the man steadily gained a following after uploading his music to SoundCloud.
A trio of hit EPs later, Keshi finally released his debut studio album 'GABRIEL' in March of 2022. Following the success of his alluring songs such as "2 soon", "right here", "blue", and "drunk", Keshi took the time to hone his craft and produce music that the Keshi when he was just starting always wanted. 'GABRIEL' features his singles "SOMEBODY", "TOUCH", and "GET IT".
"I wanted to diversify my range of music I make and put out, and bring it back to what I wanted Keshi to be when I first started," he shared. "I feel like I'm really nailing it and that people will enjoy it."
When asked about the reason behind naming the album 'GABRIEL', Keshi explains that he isn't a religious fellow, and there's something about the name that hits him. "It essentially [goes] back to this thought about family and where my life is going right now. I think it's just a reflection of how incredibly personal the whole record is to me." Keshi told NPR.
Praised by MTV sharing that the album is "a raw and revealing portrait of the man behind the artist.", Keshi's 'GABRIEL' earned much praise and acclaim from other critics from NPR, Rolling Stone, Consequence, and especially his fans around the globe.
Closing 2022 on a strong note with the last string of dates for his 'HELL/HEAVEN' world tour, Keshi's gearing up to take his fans on a ride to 'HELL & BACK' as he kicks off 2023. Book your tickets now!