Arizona Financial Theatre | Phoenix, Arizona
Macklemore fans are getting a two-for-one special with the launch of his brand new album, "Ben," and a tour to support it. With a plethora of hits and brand new music in his bag of tricks, you can expect to be absolutely blown away at this leg of the tour, which stops over at the Arizona Financial Theatre on Tuesday, October 17, 2023. When you attend the show, you will have an entirely different outlook on the man and his music, so be sure to grab your tickets by clicking the "Get Tickets" button right now. Don't waste a single second.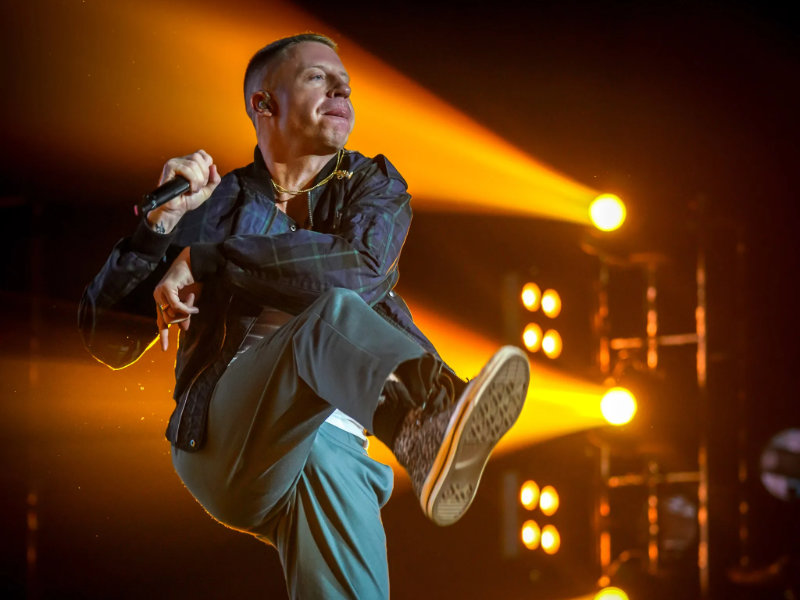 The 21st century would be a very boring place without multi-platinum award winning man of the moment Macklemore. He started writing lyrics at the tender age of 15 and developed into the artist we know today. People adore him for his incredible lyricism, which resonates with people around the world.
The man is the definition of commercial success; he has amassed an incredible thirteen and a half billion combined streams, received critical acclaim, and has an adoring international fan base. His smash hit single, "Thrift Shop," was certified diamond, making him part of a very exclusive club of only two rappers ever to achieve such a feat. In 2013, the same single also reached the number 1 spot on the Billboard Top 100, making it the first single since 1994 to achieve such success without support from a major label.
Mackemore's third studio album, BEN, is eagerly awaited, and when you hear what's on offer live, it will make for a truly magical experience that you won't soon forget. Be sure to grab your tickets right now to ensure you make memories that will last a lifetime. Click the "Get Tickets" button right now.