Arizona Financial Theatre | Phoenix, Arizona
You can enjoy regional and folk Latin music this spring when you visit the Arizona Financial Theatre! On Friday, 21st April 2023, the iconic entertainment venue will host a groundbreaking performance featuring the one and only Mariachi Vargas De Tecalitlan! The 12-member Mexican group has consistently entertained music lovers all around the world with their sensational regional music. Whether you adore bolero ranchero, polka, or corrido, Mariachi Vargas De Tecalitlan always has something up their sleeve! This spring, they're set to deliver their most sensational hits! So hurry and score tickets now to see this mariachi powerhouse at the Arizona Financial Theatre!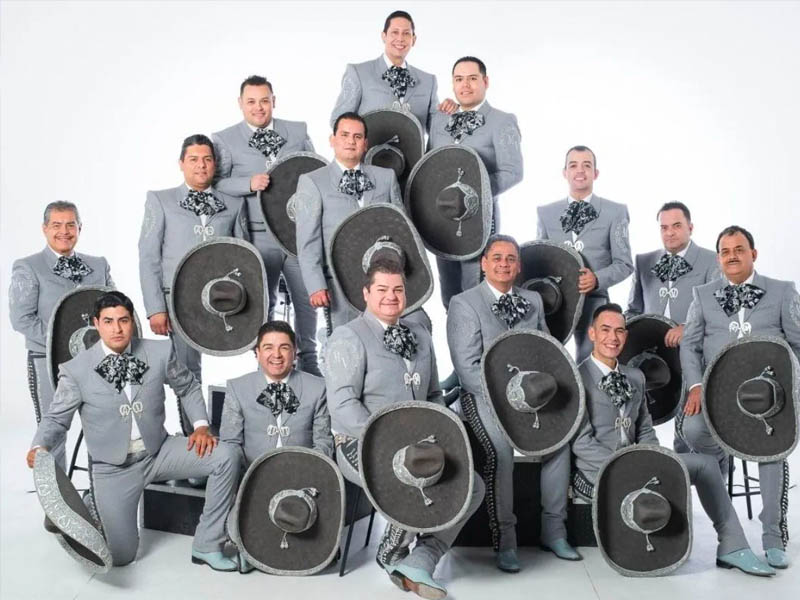 Mariachi Vargas De Tecalitlan has been around since 1897. The band was led by mariachi music founder Gaspar Vargas, who started the band in Tecalitlan. Back then, the band comprised Vargas on guitar, Manuel Mendoza on wooden harp, and Lino Quintero and Reugio Hernandez on violins. This combination created a regional genre unique to Tecalitlan. Hence, their music was dubbed the Sonido Tecalitlan.
The band has reached various generations due to its incredible longevity. By 1931, Vargas passed the band's leadership to his son Silvestre, who grew the band to eight members. Two years after Silvestre began his leadership, the band won a popular Mariachi contest in Guadalajara. Then Mexican President Lazaro Cardenas thoroughly enjoyed the band and hired them as the official mariachi of Mexico City Police. Mariachi Vargas De Tecalitlan then moved out of Tecalitlan for the first time to establish their rapport in Mexico City.
Today the band is now on its fifth generation and is currently led by Ruben Fuentes. Mariachi Vargas De Tecalitlan has been known to perform various regional and traditional Latin music, ranging from son jaliscience, cancion ranchera, bolero ranchero, polka, and more.
This 2023, you can experience the exhilarating music of Mexico's longest-running band. Seeing Mariachi Vargas De Tecalitlan perform is like witnessing a living history. The band's legacy is indeed a reason not to miss this phenomenal show at the Arizona Financial Theatre. So quickly secure your tickets now before it's too late!