Arizona Financial Theatre | Phoenix, Arizona
Mother Mother comes to Arizona Federal Theatre on Tuesday 1st November 2022 as part of the band's "The Inside" Tour. The Canadian rockers are set to produce some enthralling performances on this trek which kicks off on 19th August and wraps up on 9th November in Seattle, WA. The tour supports the band's eighth studio album, Inside. Inside was released in 2021 to critical acclaim, and fans have waited a long time to hear it live finally. When it came out, it was an instant hit among their die-hard supporters, and it is one of the reasons why this tour is so highly anticipated. If you want to catch Mother Mother live in concert at Arizona Federal Theatre, you need to get your tickets right now!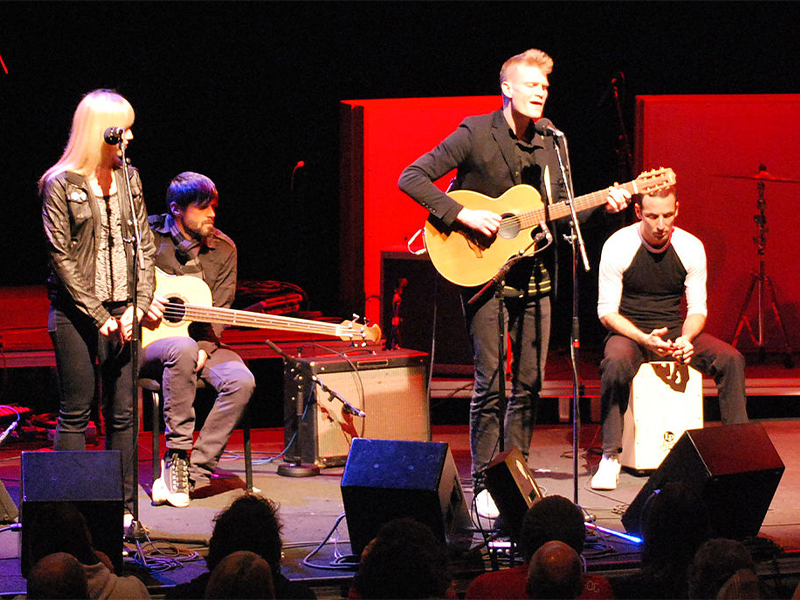 Ryan Guldemond, Molly Guldemond, Jasmine Parking, Ali Siadat, and Mike Young will bring their all to the stage when they perform on 1st November at the famous Arizona Federal Theatre. The band is expected to play a lot of music from their hit latest album, Inside. The album was influenced by the lockdown periods and how people got out of a really tough situation. The band wants their music to keep everyone going in their tough lives, and hence the album revolves around the themes of hope and isolation.
Mother Mother has been quite the online sensation for the past couple of years. They have got more than 1.3 billion streams and more than 15 million monthly listeners on major streaming platforms. They are one of the most hit bands in Canada and a very sought-after music outfit. The band's music became very popular on TikTok where people used it for their videos. Moreover, they are a worldwide sensation recognized for their incredible live playing ability. Alternative rock does not get any more authentic than this, and if you're a fan of rock, you cannot miss out! Catch them live on 1st November in Arizona but get your tickets ASAP because they are expected to sell out pretty quickly.