Arizona Financial Theatre | Phoenix, Arizona
EVENT CANCELLED. Please contact your ticket point of purchase to claim a refund on your tickets.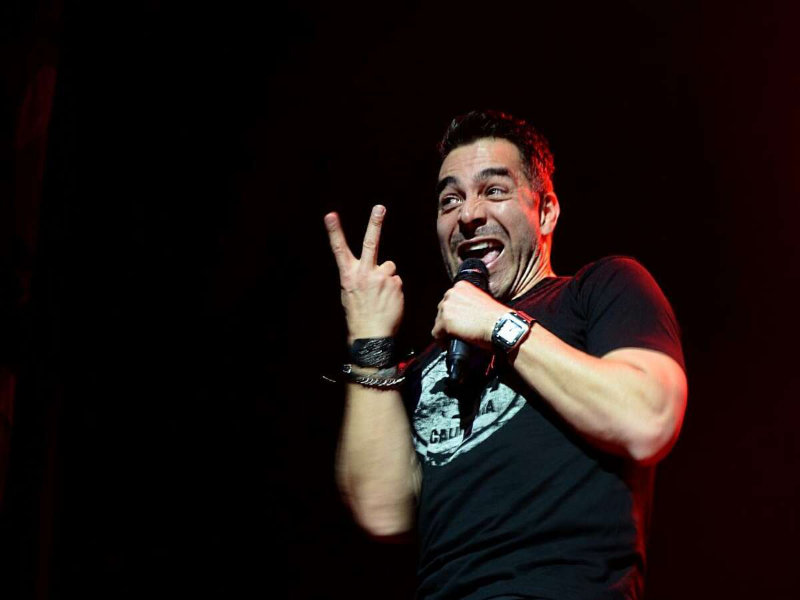 OHHHHHHH YEEAAHHHH!!!!!!!! Mexico's OG, OMAR CHAPARRO, the absolute comedic genius, is at it AGAIN!!: Tha dude is hittin' up 11 cities for a thrillfest of a trek called the "SOY OMAR CHAPARRO tour." He'll be kickin' thangs off at the Bayou Music Center on Sept 8th, making his way through Cali, Gerogia, Arizona, Denver, and finally shuttin' down at the San Jose Center for the Performing Arts on Oct 4th. Y'all already know that CHAPARRO is pretty much amaze balls, and his ability to capture the hearts and minds of peeps is beyond computation. With his incredible comedic timin', quick as lightin' wit, and hilarious jokes, his shows are always worth checkin' out, and you're in LUCK!!!! because we've got TIX for the Arizona Financial Theatre show on Saturday, Oct 7th, 2023... aaaannnnnddddd grabbing your passes is super-duper easy: clicking the "GET TICKETS" button above and following some simple prompts!!!!!
Omar Chapparo has become Mexico's most versatile performer, with abilities as an Actor, singer, TV host, and comedian. The dude has kept his game locked up tight, whether performing on screen, on stage, or wherever. That's why this tour is has become a must see for his fans who will undoubtedly buy up all the remaining tickets.
Chapparo, who is now at the milestone age of 50 years old has achieved a lot, and he is expanding his reach to North American audiences. He is literally the go to host for many different TV shows in his native Mexico, such as "Sabadazo," "¡Nailed it! México," and more recently the 4th season of "¿Quién es la máscara?"
He is probably best known for his work on the Mexican TV series "La Fea Más Bella," but he has also been on the big screen with movies such as the role of "Chuy" in "Puños Rosas" back in '04 and his recent appearances as Sebastian in the Pokémon franchise spinoff Detective Pikachu as well as the romcom "¿Y cómo es él?"
On tour, people love him for his on stage charisma, which has captivated audiences to the point where he has become a household name in Mexico and beyond. The veritable Swiss Army Knife of entertainment is a must see for any fan of comedy, regardless of whether you're familiar with his work or are just discovering him now.
With his limitless talents and huge following, the tour is bound to be a success and you've come to the best place to secure your seat. Not only will you be in for the most amazing show, but you will also have the opportunity to witness a comedic genius at the peak of his career. From his impeccable timing to his ability to effortlessly switch between characters, he will leave you in stitches throughout the entire performance.
So why wait? Grab your passes right now before they sell out and you miss out on what will arguably be the best part of the tour when he passes through the Arizona Financial Center.