Arizona Financial Theatre | Phoenix, Arizona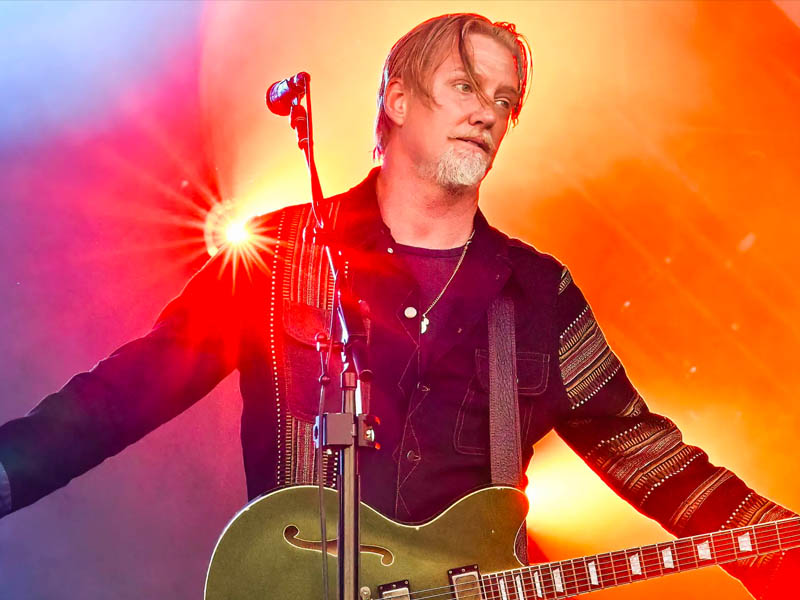 Seattle-born rock powerhouse Queens of the Stone Age had a hefty string of dates from summer to fall! The band covered numerous major cities across several countries and went as far as traversing Europe and finally returning to the U.S. for a highly-anticipated fall run! But if you think the band is done for the year, you better think again! Queens of the Stone Age will be delivering a series of winter shows, and they're set to light up eight major venues in the U.S. for 2023's last hurrah! Can you imagine spending the holiday season banging your head to one of the most amazing live performers in the scene? We definitely can! Dropping by Phoenix, Arizona, on Tuesday, 5th December 2023, Queens Of The Stone Age is set to promote their latest album, In Times New Roman, as well as deliver some career-spanning hits! Get ready for one hell of a rock show as the band lights up the Arizona Financial Theatre! If you're a fan of excellent rock music, this is your opportunity to experience an amazing live concert featuring none other than Queens Of The Stone Age!
This 2023 Queens of the Stone Age demonstrates exactly why they are a top-tier live act. The highly acclaimed quintet will deliver their unique brand of blues-infused, electronica-driven hard rock music. For several decades now, the purveyors of alternative and stoner rock have set themselves apart with their intricate guitar scales and riff-driven staples. Moreover, the band happens to be phenomenal on stage, with fans swearing that you have not fully experienced hard rock music, not until you witness Queens of the Stone Age perform live. They began the year with the End is Nero Tour, which covered numerous dates in Europe and North America. During their announcement, the band released a statement, "The End Is Nero tour is an invitation from Joshua Homme, Troy Van Leeuwen, Michael Shuman, Dean Fertita, and Jon Theodore to come to celebrate the end of the world, which we hear is 'in a month or two.' They would like to encourage the obscene and the clean, the outcasts and the weirdos, and anyone and everyone in between to attend, this is where you belong. Leave your judgment at the door, bring anything and everything else." This winter, the band will perform their last string of dates in the U.S., kicking off in Phoenix, Arizona, on Tuesday, 5 December 2023.
The band's 2023 setlist is a mix of sorts, with the band delivering numerous fan favorites from their 2002 work, Songs for the Deaf, their 2013 gem Like Clockwork, and, of course, their latest effort, In Times New Roman. This December, fans in Phoenix can look forward to a high-energy live set as the band covers the staples from their 2002 to 2023 efforts.
Hailing from Seattle, Washington, Queens of the Stone Age is a highly influential alternative rock band known for their complex guitar riffs and scales and distinct vocal style. The band, led by singer Josh and guitarist John Homme, has found great commercial success but also maintained their specialized niche among hard rock fanatics. Over the years, the band has earned numerous accolades, including three Grammy nominations, an MTV Video Music Award, and a Kerrang! Award, and an NME Award.
Catch Queens of the Stone Age this fall by securing tickets to their show at the Arizona Financial Theatre! Tickets to the show on Tuesday, 5th December 2023, are now available through the Get Tickets link!