Arizona Financial Theatre | Phoenix, Arizona
The comedy queen and two-time Primetime Emmy winner Sarah Silverman is bringing her sensational North American tour to Phoenix, Arizona! The much-awaited trek covers numerous dates across major cities, and you will drop by the Arizona Financial Theatre on Sunday, 14th May 2023! Silverman will perform an incredible stand-up comedy set guaranteed to make audiences laugh all night! Fans can anticipate Silverman to showcase her signature clever quips, daring jokes, and ruthless punchlines! Suppose you love a comedian who is not afraid of delivering contentious jokes. In that case, you should hurry and score tickets now to Sarah Silverman's coveted performance at the Arizona Financial Theatre!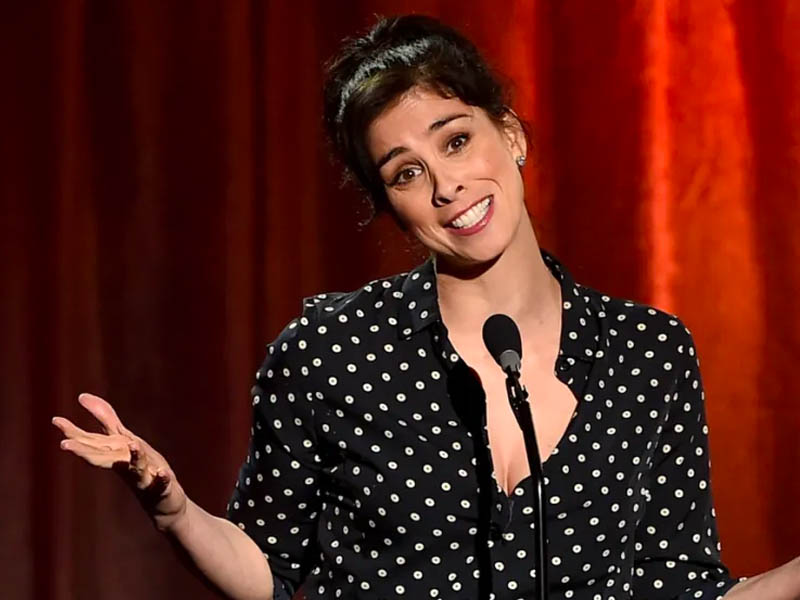 Sarah Silverman recently made headlines when she performed at The Just for Laughs Festival in Vancouver. The award-winning comedian also launched her highly-anticipated trek with over 20 dates in North America. The Grow Some Lips Tour adds more dates as demand grows among major markets.
The comedian and actress had always had a knack for making people laugh. She rose to prominence performing in sketches on Saturday Night Live. Silverman, a phenomenal comedic writer, has written countless sketches for the show. After her stint with SNL, she moved on to star in HBO's sketch comedy series Mr. Show. Besides TV shows, Silverman also made a few film appearances, including the cult favorite, Who's the Caboose?
Silverman also starred in and produced her own program on Comedy Central titled the Sarah Silverman Program. Her performance at the highly-acclaimed sitcom received several accolades, including an Emmy nomination for Outstanding Lead Actress in a Comedy Series. During the late 2000s, Silverman started dating comedian and host Jimmy Kimmel. She appeared in his program Jimmy Kimmel Live and performed a song titled "I'm F**king Matt Damon." Silverman, who wrote the lyrics, won an Emmy Award for Outstanding Original Music and Lyrics.
Apart from appearances and sketches, Silverman is a brilliant stand-up comedian. In 2014, she released a comedy special, We Are Miracles, aired in Funny or Die. Her performance in the project earned her another Primetime Emmy Award.
Catch Sarah Silverman as she delivers her new stand-up material on Sunday, 14th May 2023, at the Arizona Financial Theatre! Tickets are now available!