Arizona Financial Theatre | Phoenix, Arizona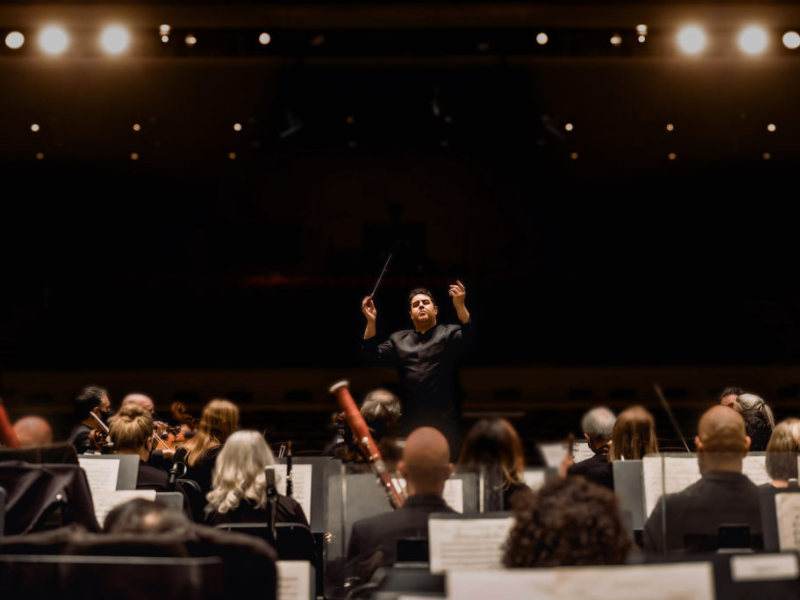 Relive the magic of the iconic 1970s rock band, Queen, in "Music of Queen." The Phoenix Symphony are giving the audiences an incredible performance of their rendition of Queen's biggest hits, including "Another One Bites The Dust," "We Will Rock You," "We Are The Champions" and "Bohemian Rhapsody. Conductor, arranger and producer Brent Havens will lead a cast of powerhouse rockers and The Phoenix Symphony in this event.
The Phoenix Symphony will perform live at the Arizona Financial Theatre on Saturday, the 2nd of March, 2024 - you don't want to miss this! Fans of both orchestra and rock will unite at this explosive show filled with the most talented musicians of this generation. With the timeless melodies of Queen, The Phoenix Symphony: Music Of Queen is something you will never forget.
Tickets to the show are available here by clicking 'get tickets.' Secure yours today before the show sells out!
There has never been a rock band in history who has made a bigger impact than Queen. Decades since its formation, the band remains one of the biggest and most influential artists who have stood the test of time. Although disbanded, with their lead singer passed away, Queen's songs live forevermore in the hearts of many. They have released some of the greatest hits in the industry, such as "We Will Rock You," "Bohemian Rhapsody," "Another One Bites the Dust," and many more. They have seen the faces of people from all over the world in their successful global tours.
The Phoenix Symphony will give you a chance to relive the magic of Queen for their 2023-24 run. Experience the rock band's music like never before at this highly-anticipated event. Since the founding of the Phoenix Symphony in 1947, they have performed 75 seasons - making the 2023-24 run its 76th season. The Phoenix Symphony began in a town with fewer than 100,000 residents and spent the first 25 years of its existence performing at Phoenix Union High School. The Phoenix Symphony relocated to the recently constructed Symphony Hall in Downtown Phoenix in 1972, and they have remained there ever since. The artists perform live music for classrooms, shelters, and hospitals in addition to their performances at Symphony Hall and other places in the Valley. These distinctive and communal live music experiences can foster serenity and inspire wonder and creativity. The Phoenix Symphony strives to deliver live symphonic performances of the highest caliber, beauty, and vitality while also addressing the needs of the community.
The Phoenix Symphony: Music Of Queen is a show unlike any other. Relive and experience the magic of Queen in this outstanding production led by conductor, arranger and producer Brent Havens. The show will take place at the Arizona Financial Theatre on Saturday, the 2nd of March, 2024. Prepare yourself to have an unforgettable rocking night with the orchestra as they jam to the songs in the best venue possible. Tickets to the show are available here by clicking 'get tickets.'