Arizona Financial Theatre | Phoenix, Arizona
Mashing up classical and contemporary music, The Piano Guys will make you ask for an encore as they bring lively, intelligent, and stunning renditions at the Arizona Financial Theatre on September 22! Jon and Steven will take your breath away on a stage outfitted with only a piano, three cellos, and two screens displaying some of their amazing videos. It is sure that they will leave the audience with enthusiastic acclaim, and a night of pure frolicking entertainment will begin! What would their performances be? Will it be "Golden Hour" by JVKE or a modernized "Rainy Day Waltz? There is only one way to know: to watch them live. Buy tickets now to reserve seats!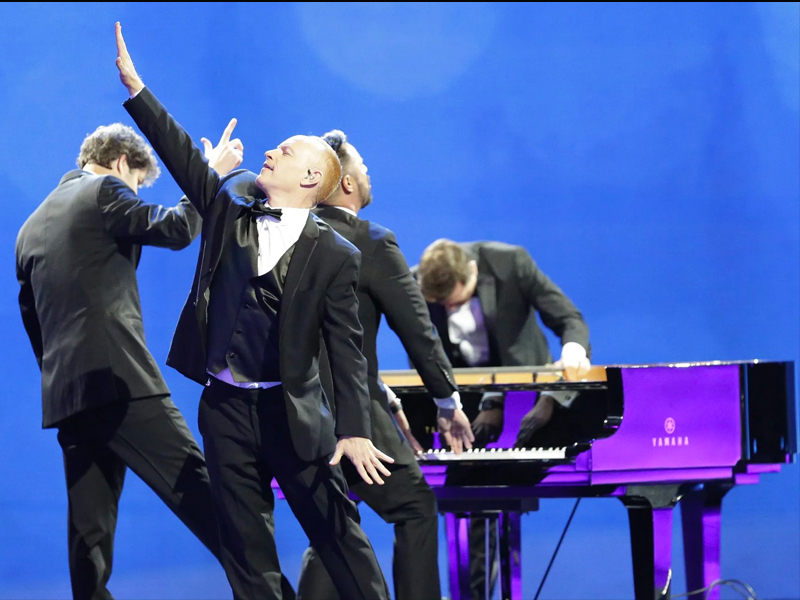 The Piano Guys is a music group led by pianist Jon Schmidt and cellist Steven Sharp Nelson. Their members include videographer Paul Anderson and music producer Al van der Beek. They collaborate to create musical and visual treasures that combine classical themes with pop tunes, leaving the group's YouTube channel among the most popular worldwide. Their channel surpassed 2 billion views and attained over 5 million subscribers.
Before the group became one of Youtube's most viewed channels, they began as a social media campaign for Anderson's St. George, Utah-based piano store, The Piano Guys. One day, Schmidt came into the store and asked to play there. This would later begin their bond. Shortly, Anderson and Schmidt were shooting and content creation collaboratively. After this, they tapped Nelson to assist. Van der Beek joined afterward. With his help, the content they were putting out became lively, intelligent, and stunning. Their ace is the interactive musical videos that gained millions of YouTube clicks, bringing the Piano Guys worldwide fame. Their most significant achievement is with their eight studio albums, the Their first eight major-label studio albums, "The Piano Guys," "The Piano Guys 2," "A Family Christmas," "Wonders," "Uncharted," "Christmas Together," "Limitless," and "10," consistently topping the Billboard Classical Albums.
On their world tour this year, The Piano Guys will visit the Arizona Financial Theatre on Friday, September 22. You should not miss this! Get tickets now!