Arizona Financial Theatre | Phoenix, Arizona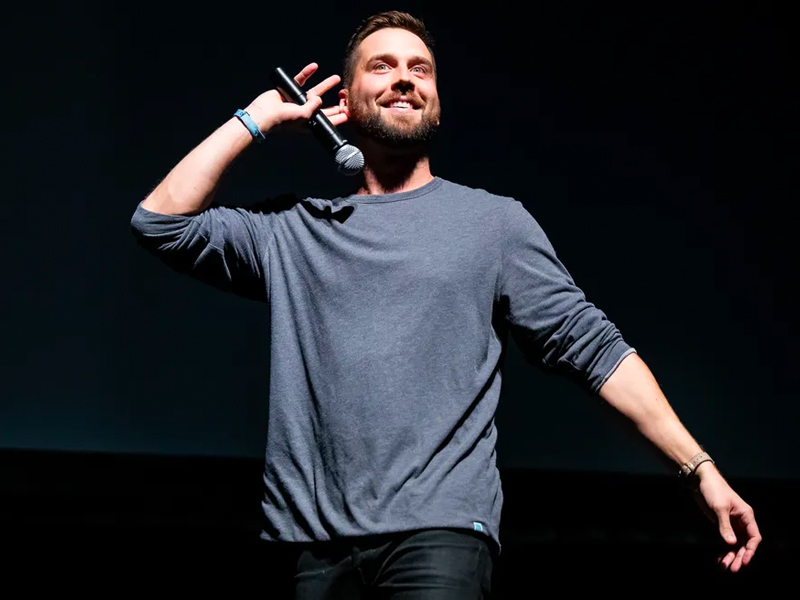 Calling all Trey Kennedy fans in Phoenix, you are in for one hilarious treat this October as the American comedian, actor, and social media personality brings his "Grow Up Comedy Tour" to the Copper State. The hilarious yet relatable humor of Kennedy will fill the walls of Arizona Financial Theatre on October 6 and will make audience members' stomachs hurt in uproarious laughter. The YouTube sensation has become one of the fastest-rising comedians in the country today, and there is no doubt why. He has the ability to be sarcastic, hilarious, and blunt without being offensive. Talk about natural talent and skill, eh? Kennedy will make even the hard-to-make-laugh audience members giggle. If you are a fan of his incredible internet videos and seeing him live is on your bucket list, this is the chance you are waiting for. Tickets to the funniest and funnest Friday night of October in Phoenix, Arizona, are now on sale. Hit the "Get Tickets" link to guarantee a seat at this laughter-packed extravaganza!
Perhaps you might know Trey Kennedy after his internet skit of cliché marriage proposals went viral or with his time with fellow comedian John Crist. Either way, the comedian has gone far from his early days of making Vine videos. Today Trey Kennedy is one of those comedians you don't want to ignore. Once he opens his mouth, you know that you are in for a series of hilariousness that will make you laugh all your worries away.
Kennedy has become one of the fastest-rising comedians who harnessed their online presence and big following to their own advantage. Whether you know him through Vine, TikTok, Instagram, or YouTube, Kennedy's skits are undoubtedly ubiquitous. The 30-year-old comedian now has 3.8 million followers on TikTok and 4.8 million followers on Facebook. He has amassed nearly 300 million total views on YouTube. And these figures grow exponentially with each of his skits going viral.
Known for his self-deprecating humor that is expertly paired with observational comedy, the business degree holder turned standup comedian usually incorporates themes of adulthood, generational gaps, and observations of everyday life and pop culture into his material. And these themes will surely be evident in his 2023 tour dubbed "Grow Up Comedy Tour."
"The idea of the 'Grow Up' tour has been in my head for years, and I feel like it finally makes sense for me," Kennedy stated in an interview. "I talk about how I grew up, how much I've grown up now, and how everyone else needs to grow up. It's the whole package."
The massive comedy tour, which will stop at Phoenix, Arizona, is something to be enjoyed by fans of all ages. Kennedy stresses that with his newfound fame, he has become aware of his influence. Thus, he aims to become an actual role model among his followers, who look up to him as an inspiration.
Catch him this October 6 at the Arizona Financial Theatre for a hilarious Friday evening packed with comedy antics never seen before. Grab your tickets today and be one of the lucky audience members to witness him live. Hit the "Get Tickets" link and sign up for our newsletter to get $5 off your first order. Get yours now!