Arizona Financial Theatre | Phoenix, Arizona
Your Monday night this April 24 will definitely be filled with heartfelt music as the country-Americana singer-songwriter Tyler Childers brings his "Send in the Hounds Tour" to Arizona Financial Theatre. Joined by special guest Charlie Crockett, Childers will deliver a memorable show featuring his touring band, The Food Stamps, performing songs from his latest album, "Can I Take My Hounds to Heaven?" Grab your tickets now and let the gritty, versatile tenor voice of Childers and his band's commendable musicality blow you away! If you want to hear the different takes on the songs "Purgatory," "Country Squire," and "Long Violent History," you should never miss this concert! Reserve your tickets by clicking this site's "Get Tickets" link.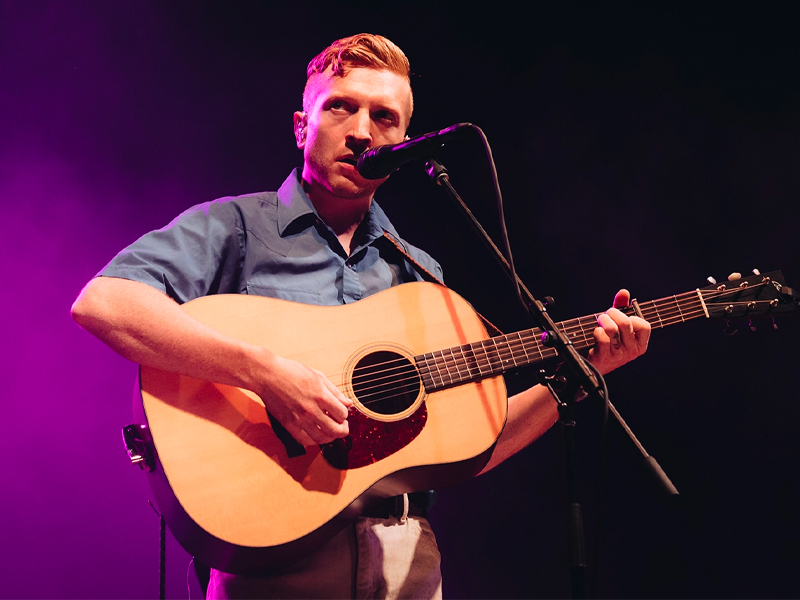 By releasing the critically acclaimed album "Purgatory," Tyler Childers has established himself as a rising star in the country music scene. Winning 2018's Americana Music Honors & Awards as "Emerging Artist of the Year," he cemented his place in the saturated country music scene. Childers' fame as a singer-songwriter grew despite his displeasure with being placed in the Americana music genre. His compositions reflect his exceptional talent as a musician and his awareness of critical social issues.
All four of Childers' most well-known songs—"Lady May," "Whitehouse Road," "All Your'n," and "Feathered Indians"—have been certified platinum by the Recording Industry Association of America. The 31-year-old singer-songwriter has already put out five albums. The newest of which is his 2022 "Can I Take My Hounds to Heaven?" album.
The album, which features Childers's touring band, The Food Stamps, is an early hit in the country music scene as it peaked at #3 at the US Top Country Albums and #8 on the US Billboard 200. The album contains three different versions of all eight gospel songs: a "Hallelujah" version, a "Jubilee" version, and a "Joyful Noise" version. This unique take on music proved to be a worthwhile undertaking as most critics praise the influences of soul music and Dixieland jazz present in the "Joyful Noise" versions of songs. The album also contains familiar tunes like "Old Country Church," which is a Hank Williams original, and "Purgatory," a re-recording of Childers's 2017 song.
Witness Childers perform these new songs, as well as his previous hits, this April 23 (Monday) at the Arizona Financial Theatre. He will be joined by the American blues, country, and Americana singer-songwriter, Charley Crockett. Crockett is known for his memorable songs, such as "Welcome To Hard Times," "I'm Just a Clown," and "Trinity River," among several others. Tickets are now available, and you can reserve yours here by clicking the "Get Tickets" link.