Arizona Financial Theatre | Phoenix, Arizona
From the world of Orchestral music, comes a new invention, the Light Orchestra. The Vienna Light Orchestra was created as a way to illuminate the world of classical music in a new light. This fall, the Vienna Light Orchestra plays an awe-inspiring Tribute to Broadway and to one of the great shows of the stage, The Greatest Showman! Live, at the Arizona Federal Theatre on Saturday, October, 7th, 2023. Grab some tickets right here for an Orchestral show unlike anything else, performed by the brightest young rising stars of the Vienna Light Orchestra, surrounded and lit by two thousand flickering candles, this really is a show not to be missed! And, for those that are new to the Orchestra, this is the best place possible to start your new musical journey into fine Classical music, made accessible to everyone! "The Vienna Light Orchestra has youthful, excited, talented musicians who perform from their hearts and touch hearts every evening." – Producer, Steven Canyon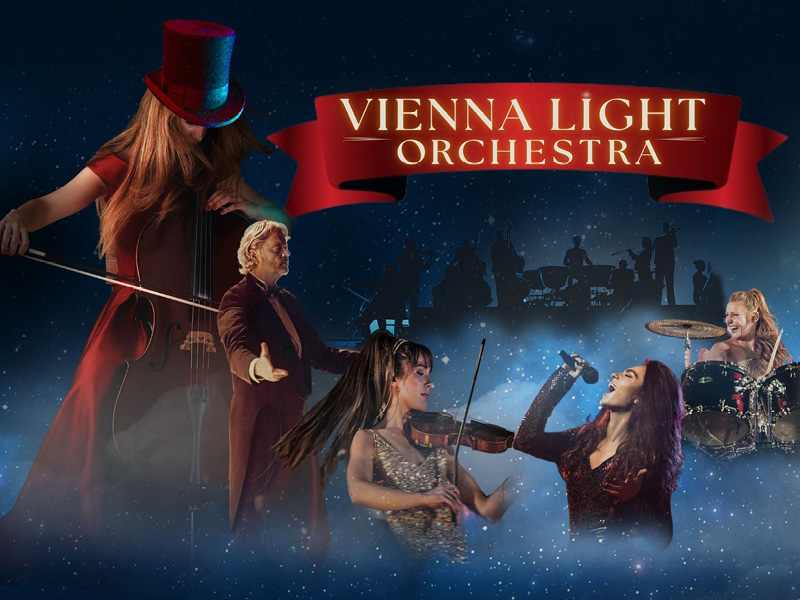 The first semblance of a modern orchestra came in the early 17th century, when the Italian opera composer Claudio Monteverdi formally assigned specific instruments to perform his music. For centuries, Vienna was the glittering capital of a great empire, where the sponsorship of the Habsburg dynasty and of many of the aristocrats at the imperial court created an excellent environment for musicians and artists. Many great composers were attracted to the city – they came, stayed and wrote immortal music. Centuries after master composers such as Mozart and Strauss played in the city, Vienna still lives up to its reputation as the capital of classical music, with opera houses and concert halls inspiring aficionados with glorious performances all-year-round.
The Vienna Light Orchestra, is an offshoot of the formal orchestra, not only in Vienna, but world-wide. The Light Orchestra was designed to showcase to the world, and to the younger generations, the beauty and enjoyment that can be attributed to an orchestra. The members of the Light Orchestra are not the age-old professionals, but the youthful, invigorated and enthusiastic younger musicians, set on their paths to enlighten the world, with modern understandable and enjoyable music, from the great shows and performances, from the stages, throughout the world.
The premise of the Light Orchestra today, is no different from the original concept of the Orchestra, that of playing the best possible music with the best possible instruments as composed by the best possible composers, but just more modern and up-to-date composers. Enter the stage for men like Rogers and Hammerstein, Andrew Lloyd Webber and others. In the performances of the Greatest Showman recitals, two thousand flameless LED candles adorn the stage, performing the powerful music from the great show, by world-class musicians.
Good orchestral music has the ability to evoke oft-times, ill expressed or tearful emotions from the audience of individuals, to heights ill prepared for or expected. The emotions drawn from a person from the original stage production will be heightened and re-experienced, through the performance of the light orchestra.