Arizona Financial Theatre | Phoenix, Arizona
After the success of their recent tour, Yellowcard's "Celebrating 20 Years of Ocean Avenue" is a natural next step for the band. On July 29, 2023, you can catch them live at the historic Arizona Financial Theatre, where they'll be performing all of their greatest hits. The city will echo with the band's unforgettable sound, and you can bet that all of the band's devoted fans will be present to hear it. It's no secret that tickets are selling out fast, so don't delay in buying yours. The "Get Tickets" button on this page will take you to a secure server where you can purchase your concert tickets immediately.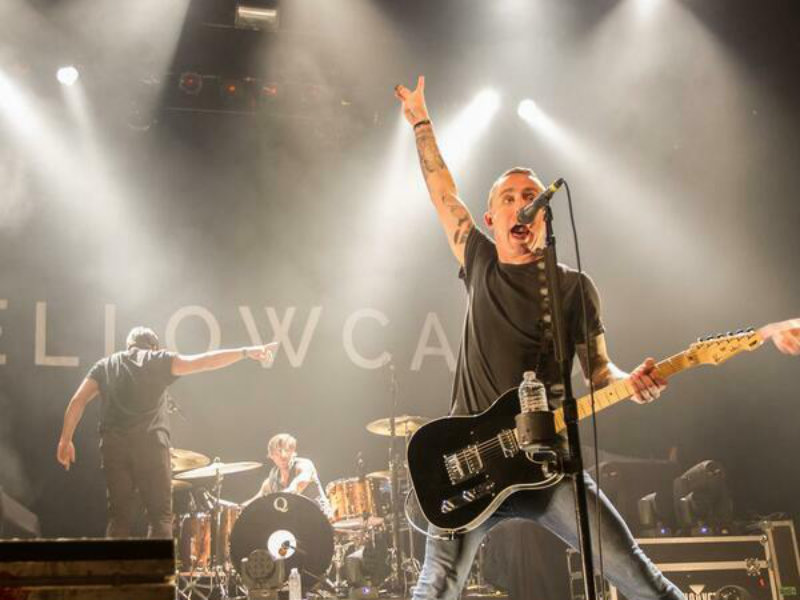 A string of successful singles, including "Ocean Avenue," "Only One," and "Lights and Sounds," propelled Yellowcard to the forefront of the music industry. Jacksonville, Florida, is where the band's members were raised, but in 2000 they made the trek out to Los Angeles. In 2016, the band released Yellowcard, their tenth and final studio album. The band has called it quits after completing this album and tour.
They got back together in 2022 to play Riot Fest, and in 2023 they'll be touring in honor of the 20th anniversary of their debut album, much to the delight of their legions of adoring fans around the globe. Yellowcard will forever be etched into the annals of rock 'n' roll thanks to the RIAA's certification of Ocean Avenue as double platinum in the United States, gold in Canada, and silver in the United Kingdom. Even after two decades, the album has maintained its high reputation. The album's thirteen excellent tracks will herald the group's return to the global music scene.
You will, of course, witness all this awesome talent at the concert, which will feature a plethora of special guests; however, you will need to move quickly if you want to guarantee yourself a seat. It is safe to assume that it will be a night you'll never forget. The "Get Tickets" button has been provided for your convenience to grab your reservation; however, you'd better act fast because there are only a set number of tickets available.