Arizona Financial Theatre | Phoenix, Arizona
Mexico's top mega band, Banda El Recodo, is bringing their highly-energetic show to North America! This summer, the 17-member group will make their way across select major cities, including a coveted stop at the Arizona Financial Theatre in Phoenix, Arizona! If you're a fan of regional Mexican music, this is the perfect opportunity to see one of Mexico's best and longest-running music groups! The award-winning band is guaranteed to deliver their incredible hits, such as "La Mejor De Todas," "Deja," "Te Presumo," "Y Llegaste Tu," and many more! The band's music is so sensational that it has broken language barriers and traveled across the world to Europe, Asia, Africa, and Australia! If you're keen on witnessing one of Latin music's most revered regional Mexican bands, then hurry and score tickets to see the great Banda El Recodo at the Arizona Financial Theatre! To secure your tickets, click on the Get Tickets link now!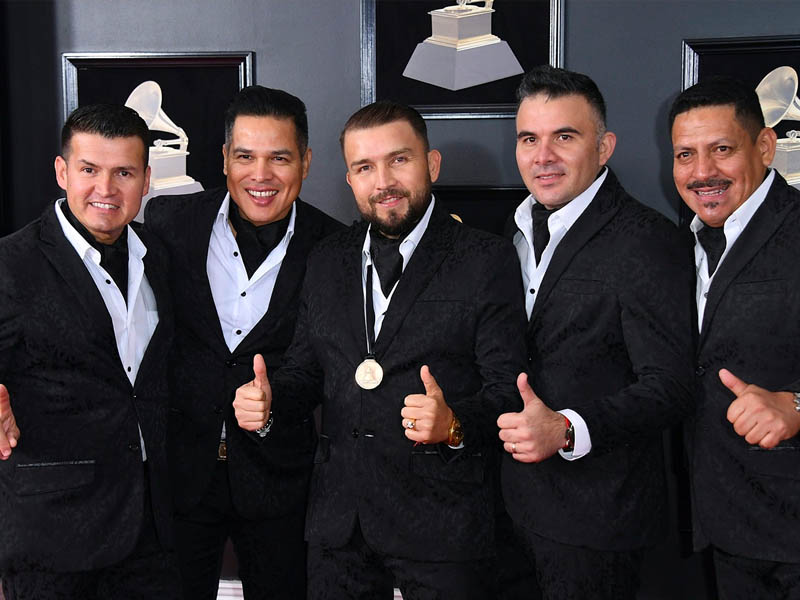 Banda Sinaloense El Recodo de Cruz Liazarraga, or simply Banda El Recodo for short, is a massive ensemble comprising 17 talented musicians. The members performed a variety of instruments, including four clarinets, three trumpets, three trombones, two tenor horns, a sousaphone, a Tambora, and a percussionist. The band was founded by distinguished musician Cruz Lizzaraga in 1938. Banda El Recodo emerged from Sinaloa, Mexico. Over the next few decades, the band performed instrumentals across Mexico. It was only in 1989 that they incorporated an official vocalist into the line-up. Aside from performing their own music, Banda El Recodo has also served as the backup band for renowned singers, such as Manolo Velarde and Jose Alfredo.
Over the years, the band has achieved many firsts in their industry. Banda El Recodo was reported to be the first Mexican brass group to tour across the world, performing in Europe, Africa, Asia, Australia, North America, and South America. The group was also the first Mexican regional band to perform at the Latin Grammy Awards. In fact, they made numerous appearances in the awards show, including their latest performance in 2017. Apart from achievements in touring, the band has also earned numerous accolades, including 12 Premios Lo Nuestro, nine Latin Grammy Awards, five Billboard Awards, five Premios Oye, and a Premios Bandamax.
One of Banda El Recodo's most iconic performances was held at the Plaza de Torros, Mexico, in 1999. The massive concert in Mexico City attracted over 50,000 attendees. The show sold out three days before the show. Just when fans thought Banda El Recodo's massive audience couldn't get any bigger, the band performed in front of 135,000 people in Zocalo the following year.
Three years later, the band sold out their three-day show at the Auditorio Nacional in Mexico City. The venue is one of Mexico's most famous concert destinations and can accommodate up to 10,000 fans. The band would go and perform at the same venue every few years, selling out the show each time. Since their debut album 1958, Banda El Recodo has released over 40 studio albums. They released their latest effort, Esta Vida es Muy Bonita in 2021.
Catch Banda El Recodo this summer by scoring tickets to their show at the Arizona Financial Theatre!