Arizona Financial Theatre | Phoenix, Arizona
The combination of Don Toliver's music's raw vocals, catchy hooks, and hard-hitting beats is one of the reasons he has become so popular. In the world of hip-hop and R&B, he has become one of the most EXCITING live acts, so fans can expect his music to be performed live at a very high level with lots of energy and audience participation. He actually has a tour going right now called "THE LOVE SICK TOUR," which is in support of his third studio album, LOVE SICK. On Thursday, July 13, 2023, this leg of the journey will stop at the Arizona Financial Theatre, and it promises to be an unforgettable experience that you simply cannot miss. Get your tickets right this second by scrolling to the top and clicking the "GET TICKETS" button. This will guarantee your entry, so don't put it off; finish it right NOW before the other fans get to it.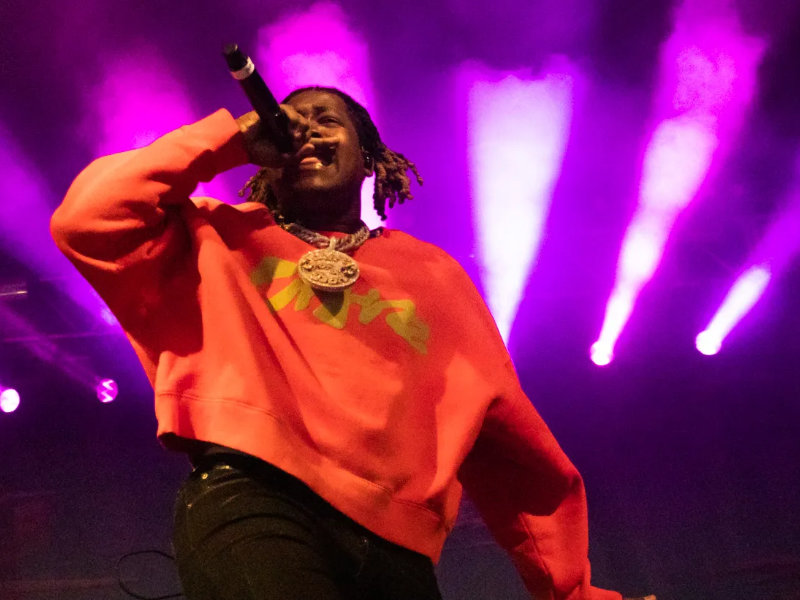 Don Toliver is a rising star in the game and has become known for his unique sound and superb performances. Born with the birth name Caleb Zackery Toliver in Texas, Don kicked off his career by signing with Cactus Jack Records, which introduced him to many different producers and artists.
Travis Scott, who owns the label, recognized Toliver's potential and put him on one of the singles from his album "Astroworld," called "Can't Say," and it skyrocketed to the top of the charts, taking Don with it. The song's music video would later be sponsored by Yves Saint Laurent.
Some of the other important collaborations he has done include featuring on Eminem's "No Regrets" in 2020, a sizzling hot opening for the Weeknd on his "After Hours Tour," and being included on several industry heavyweights songs, such as the legendary Wiz Khalifa. He also made another big move by working with Internet Money on the smash hit banger "Lemonade," which went all the way up to number six on the Billboard Hot 100. All of which helped place him as one of the main up-and-coming artists to look out for.
People have praised him for his unique musical style, putting elements such as hip-hop, pop, R&B, and even rock 'n' roll into a genre-bending melting pot, earning him billions of streams and the attention of critics all over.
In the early part of 2020, he released his debut album, "HEAVEN OR HELL," and by 2021, he was teasing fans with his next studio effort, "LIFE OF A DON." That album would come later and feature some really high profile artists, such as Kali Ulchis.
There is one thing that can be said about the man, he is very versatile, and it shows. He always raises the bar with each new release and performance, consistently raising the bar. His latest work, Love Sick, and the reason for this tour were released this year, and the fans are super ecstatic about it. Not only are they going to experience all of Toliver's amazing hits, but there is some new music too.
People are buying up all of the limited tickets because they know they will have a once-in-a-lifetime experience at one of his shows. You should get yours NOW!!!, whether you're a die-hard fan or just discovering his music, to avoid disappointment.