Arizona Financial Theatre | Phoenix, Arizona
The internationally acclaimed comedian MATT RIFE has just announced his world tour, PROBLEMATTIC! He is headed to the Arizona Financial Theatre on Saturday, 18th May 2024, for the second leg of his North American tour. You need to save seats for you and your friends while it's early! This much-awaited world tour has been demanded by fans for a long time, and the wait is finally over. Matt Rife is coming to town with his hilarious comedic spiels!
In case you don't know, this hilarious man is also known for being incredibly handsome. All the more reason to catch his show live, right? Matt Rife has plenty of comical antics up his sleeve and you definitely want to be there to see them in person!
Get your tickets today by clicking on "GET TICKETS" to make sure you save yourself a seat to this awesome comedy show!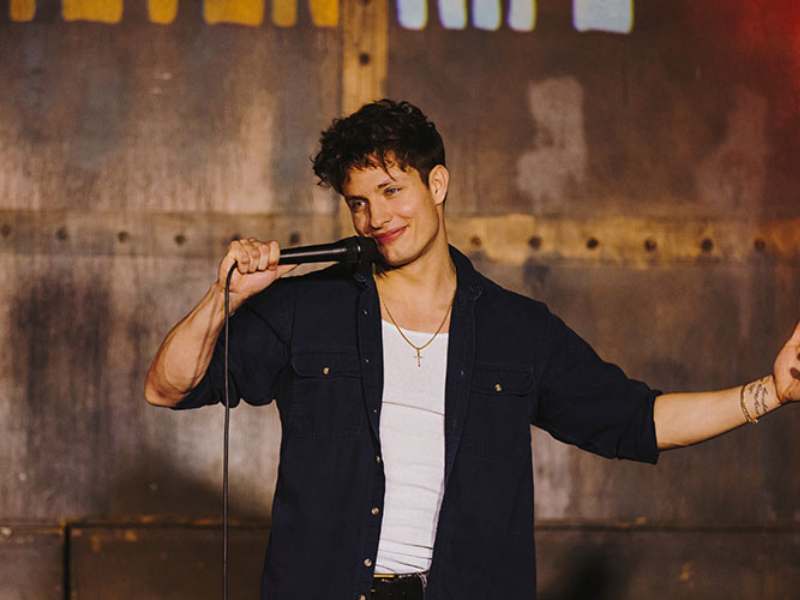 "..one of the fastest-rising comics, creating incredible global demand for tickets!" -Live Nation VP, Andy Levitt
"Matt Rife's new special is as controversial as he is good-looking!" -Big Laugh Comedy
"..a standup comedian whose star has risen to the firmament thanks to his stage persona, quick wit and social media usage." -The Dallas Observer
Matt Rife just announced his world tour, PROBLEMATTIC! The insanely popular comedian— famous among the younger generations because of his social media tactics— MATT RIFE has announced his world tour, where he will be hitting cities across North America, Europe, and Australia throughout 2023 and 2024. We are just as excited as you are!
The massive tour is produced by Live Nation and includes over 100 dates all over the world! The size of his ProbleMATTic tour was decided because of the high demand of his fans across different nations. Matt Rife is a fantastic comedian who writes hilarious jokes and can also think of witty things to say on his feet.
Matt Rife said, "I've been working so hard towards this for 12 years, and now I've surrounded myself with a team who works just as hard and share the same passion! I still can't believe it." He is thrilled to be able to live out the dream he's worked so hard for. He also mentioned how grateful he is for having this one-of-a-kind opportunity, and he feels fulfilled that all of this is because of his wonderful fans.
If you've been a fan of Matt Rife for a while now, or if you're just seeking to have a laugh, now is the time to catch one of the most famous comedians of this generation LIVE! He will bring his jokes to the Arizona Financial Theatre on Saturday, 18th May 2024, for the second leg of this North American tour. You don't wanna miss out on this hilarious live comedy show!
Come and support Matt Rife as he brings joy and laughter to the crowd! Save seats for you and your friends by clicking "GET TICKETS" right now. Be quick because the tour will sell out fast!