Arizona Financial Theatre | Phoenix, Arizona
The wildly popular comedian and actor Matt Rife, has just announced his ProbleMATTic World Tour! Fantastic news for fans of this hilarious personality, he'll be making his way to the Arizona Financial Theatre on Sunday, 19th May 2024. We are just as excited to see him as you all are!
If you've been waiting for this for a while, now is the PERFECT time to catch Matt Rife live in one of his shows! The announcement by Matt Rife has been blowing up all over the internet because fans all over the world are super excited for this. Matt Rife's superb stage presence alongside his damn good looks turn his shows into best sellers and give him billions of views all over social media.
What are you waiting for? Click on "GET TICKETS" right now and buy tickets for you and your friends because Matt Rife is coming to town!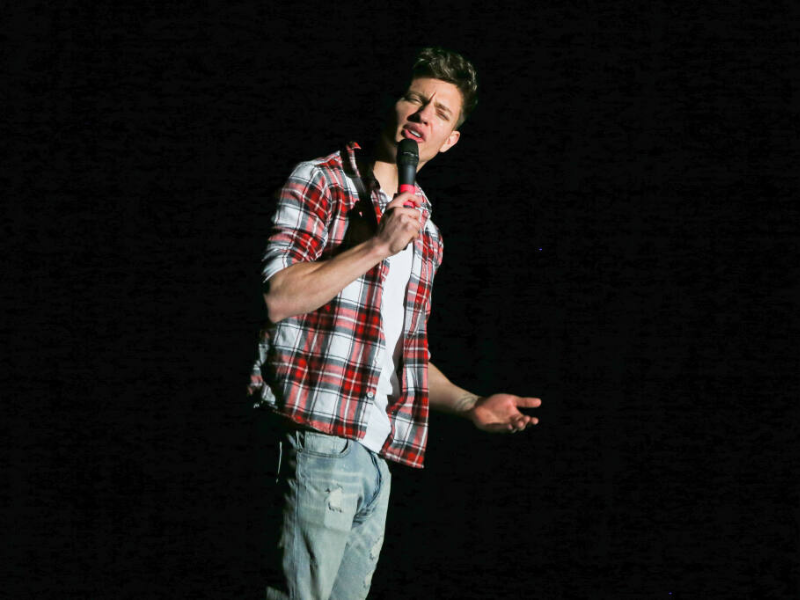 We hope you're ready because ProbleMATTic World Tour has just been announced! The world-famous comedian, Matt Ride, will be making his way to the Arizona Financial Theatre on Sunday, 19th May 2024, for the second leg of his North American tour. Get ready for this because Matt Rife has cooked up something very special for this brand-new show.
This tour will be brought to you by Live Nation, with over a hundred dates all over the world! He has already announced dates to different cities across North America, Europe, and Australia. The high demand for this show made Matt Rife decide to extend his tour to as many cities as possible!
Matt Rife rapidly rose through the ranks and secured himself a spot as one of the most successful comedians today. He makes use of the power of social media to draw attention to himself— which indeed worked because everyone is talking about him! He is well known for his hilarious TikToks with over 15 million followers on that platform alone. Such an outstanding achievement!
Matt Rife successfully released a self-produced comedy special on Youtube called "Only Fans" in 2021 and this gave him worldwide recognition as being one of the most entertaining comedians of this generation. It was widely accepted by the Gen Z and Millennial population. His stage presence and natural charm makes him an even more entertaining person to watch!
Matt Rife recently stated in an interview, "I couldn't be more thrilled to live out this lifelong dream! To tour the world, spreading laughter with some of my best friends, is something I never thought would be possible. I'm so grateful to get this opportunity, and it's even more fulfilling knowing that it's all because of the incredible people who enjoy my comedy." Awwww Matt! The fans from all over the world are so proud of everything he has accomplished.
Show your support for Matt Rife and his insanely witty and hilarious show by clicking on "GET TICKETS" right now! Make sure to buy them ahead of time because the show will sell out fast.